If you are reading this on Saturday morning.... I am about to board a flight home and end my vacation! :(
Hopefully a few good days of crafting and I will be able to post regularly again! Yay!
I do have a little sewing project to share as I brought my sewing machine and supplies with me.
I made this little mini quilt for my neice Erika for her b-day!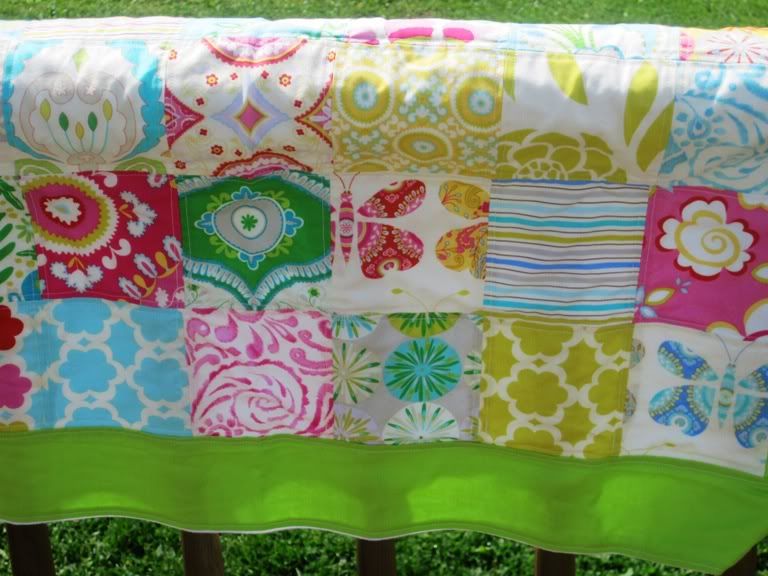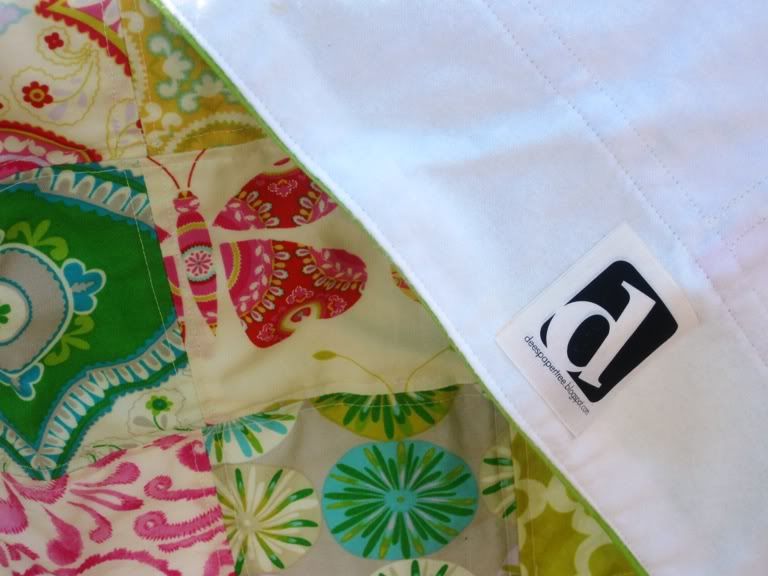 I used some Kumari Garden Fabric, Kona Solid and a beautiful white flannel for the back!
Tomorrow is my birfday!