Well I almost poked Regs in the eye when I seen this challenge!
She is my neighbor so I very well could have... tee hee!
Now I did cheat a bit and the only people I am allowing to judge me are ones that actually complete the challenge with out cheating!
I welcome it... lol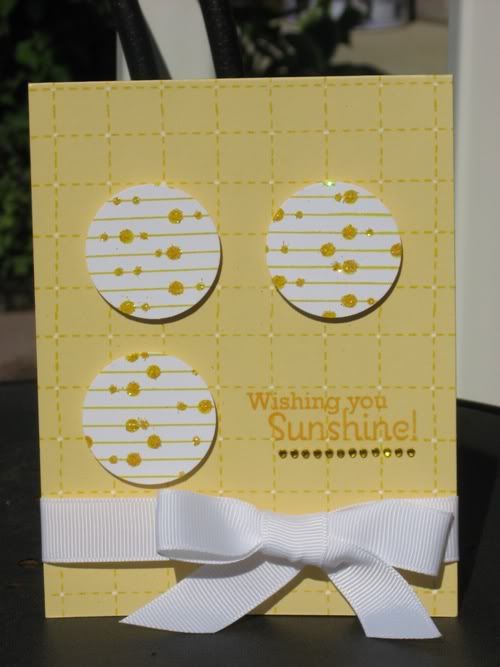 White Cardstock, Stamps & Ribbon - Papertrey Ink
Ink - Pallette & Papertrey Ink
Yellow Cardstock - Stampin Up
Bling - Michael's
White Detail Pen - Inksations?!?