Another super fun challenge over at USE IT brought to you by a local friend Joanne (co-owner of Two Scrapbook Friends) so how could I not play!
Plus she picked the cutest requirements...
1. Use Pink (something I do not do often enough)
2. Use scallops (definitely one of my favs)
3. Use a tag (love my bitty tag dies with my pti mixed messages)
4. Enjoy the creative process as much as the finished card (check, except trying to get the ribbon folded and stuck dow, that sucked)
Here is my card!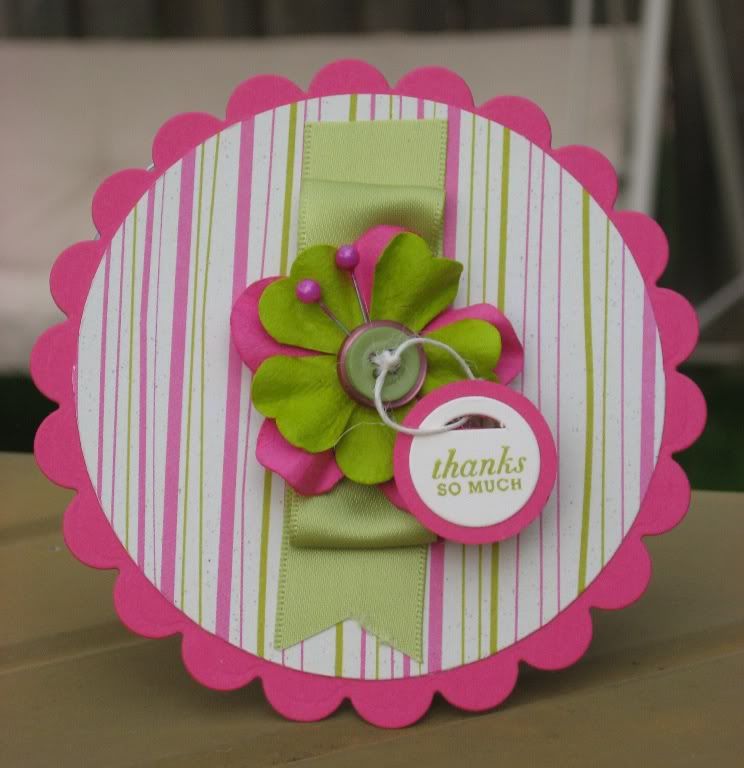 Schtuff... Cardstock, Buttons, Stamps & Twine - Papertrey Ink, Flowers - Prima, Kiwi Kiss Ink & Circle Punch - Stampin Up, Tag Die - Cuttlebug, Ribbon - Michael's, Pattern Paper - K&Co, Circle Cutter - Coluzzle, Scallop Die - Spellbinders.