So I issued the layout challenge over at the Turtle this week and my challenge is to use 10 different things or techniques on a layout. Cardstock, pics and pattern paper not included!
This was a bit tought for me but I succeeded with 13~ I think!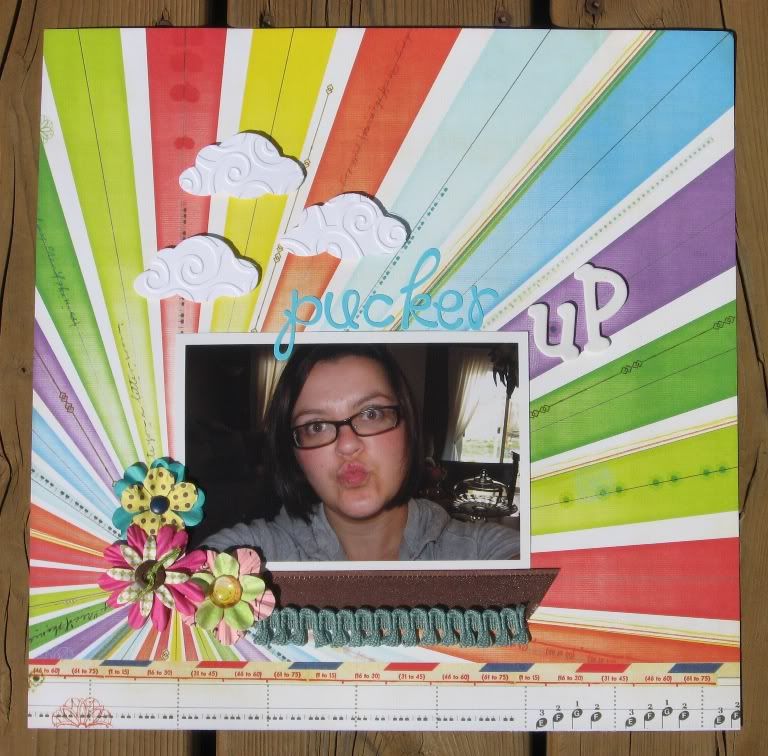 Stuff... Cardstock & Wooden Button - Papertrey Ink, Pattern Paper - Sassafrass, Flowers & Page Pebble - Prima, Brad & Thickers - $ Store, Alphabet Stickers - Doodlebug, Cloud Die - QuicKutz, Embossing Folder - Cuttlebug, Chocolate Ribbon - Stampin Up, Trim - Making Memories, Thread - Bazzill Stitchz. Wow I think I have used 10 different supplies too...lol!