A crazy challenge this week from
Jewels
and I have to confess... I had to cheat a little tiny bit! Please forgive me but I struggle on a good day without chocolate! I love my kooky owl too!
Sorry about the pic... the weather is poopy here, which is also why I haven't posted lately! I have been creating though!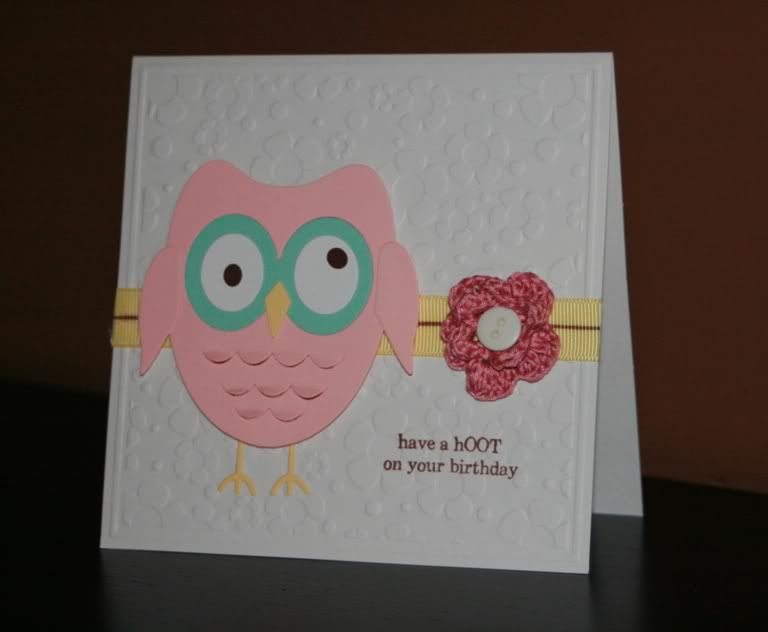 If you are brave enough, try this color combo and link it up!
Stuff... Cardstock, Stamps, Ribbon, Button - Papertrey Ink, Owl Die - QuicKutz, Copic, Crochet Flower (Avril - thanks girl).