So as soon as I seen this challenge I knew I had to do it! I have been wanting to do this layout for MY scrapbook for months...
Ok so the challenge was to create something based on a movie well I based mine on a series of movies, one of which is released and the rest are yet to come!
Can you guess what it is... ??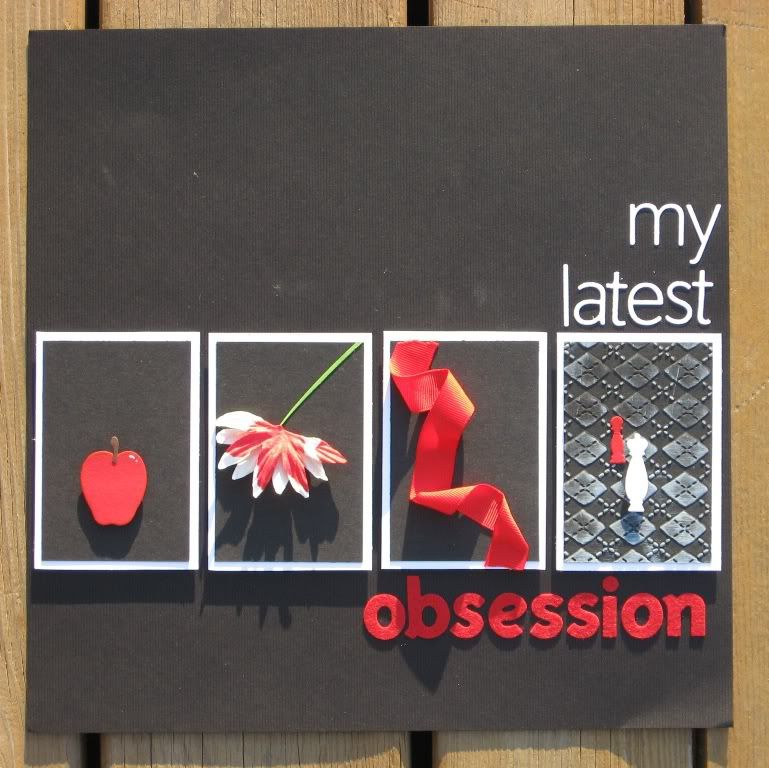 Stuff... Cardstock - Bazzill & Papertrey Ink, Apple, Chess Dies & Reuse Font - QuicKutz, Embossing Folder - Cuttlebug, Ribbon & Ink - Papertrey Ink, Felt Thickers - American Crafts, White Highlight Pen - Inksentials, Flower - Prima, Red Alchol Ink - Ranger.