Ok so I issued a challenge to use two different ribbons on a card and boy oh boy did I catch flack from a few ladies... I am not mentioning any names (but they start with R... lol)
So here is my card and now I can't wait to check out the rest!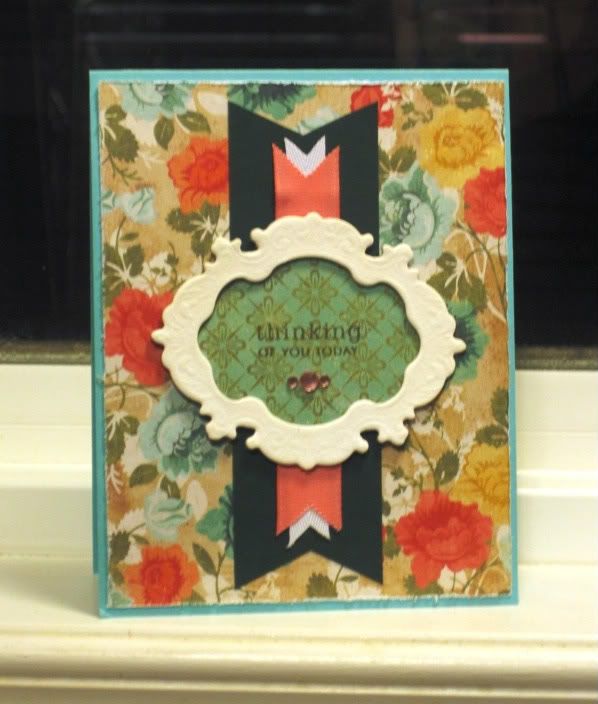 Sorry for the pic but I am working in the dark here! :)
Make sure you check out
Little Red Wagon
to see all the amazing projects and hopefully you can play along!