We have started a few new traditions at my house since having kids! Our december to do list, Advent calendars and this year Elf on a Shelf! Super fun!
This year though I made new "reusable" advent calendars for the kids and I had fun making and filling them.
I did make some my for nieces and nephews so if you are tackling one of these I am a pro... let's just say power tools were involved!!
Anyways here are the ones I made for my kids... Jack and Abby!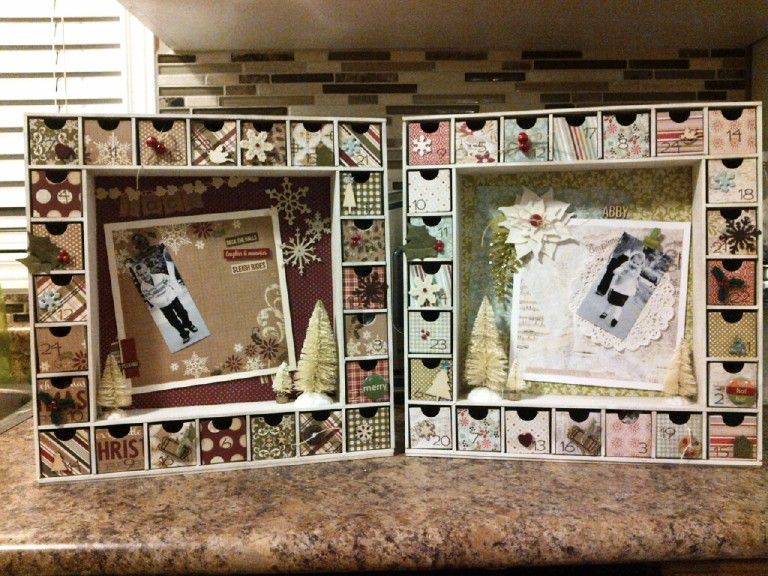 A close up of Jackon's. I used Simple Stories and tons of embellishments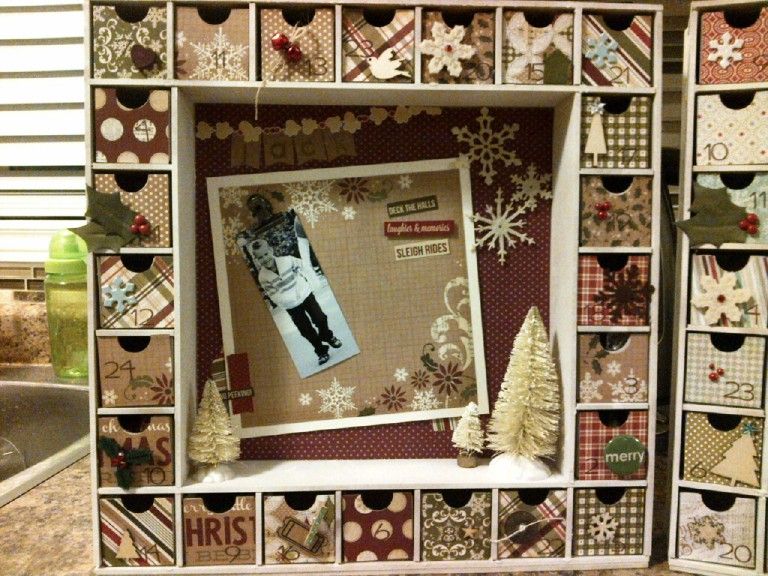 A close up of Abby's. I used Aspen Frost by Basic Grey and lots of beautiful things I have been collecting!
Like the felt flower from my good friend Patricia! ( I would link her blog but she doesn't have one, crazy huh)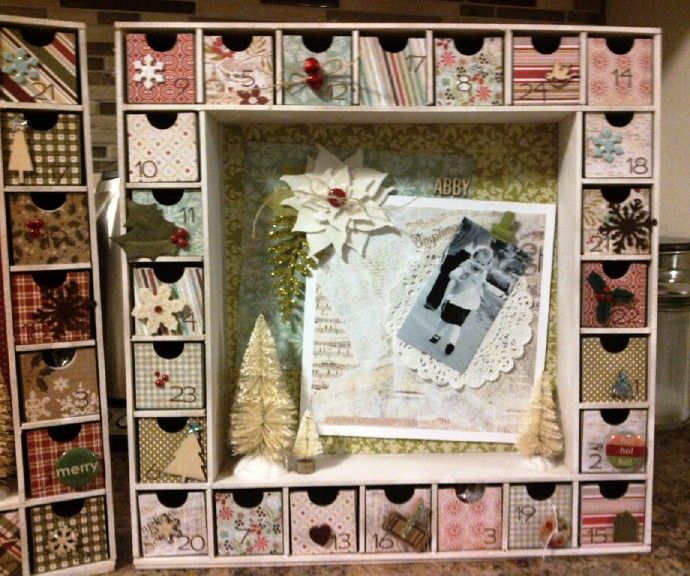 Some more pics of the details...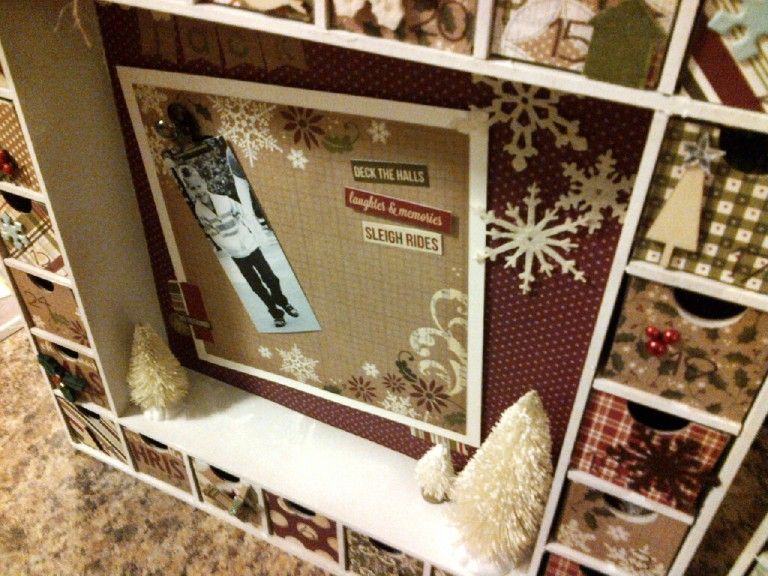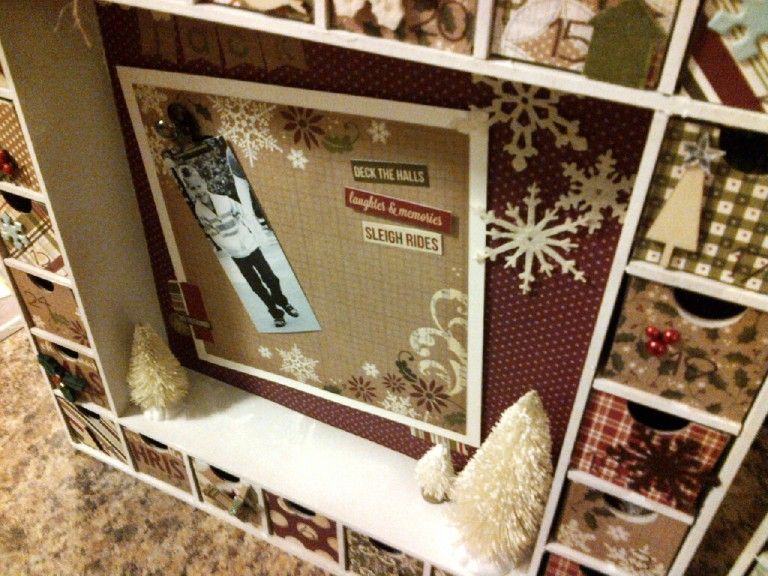 I bleached out some bottle brush trees and added little clips so i can switch out the pics as they grow!