So I am drawing out my new scraproom for my hubby to build and of course thinking about decoration and colors... then it came to me... I needed some inspiration hanging from the ceiling!
Forgive my pictures but this is how I made my chandeliers...
I cut out four six inch chandeliers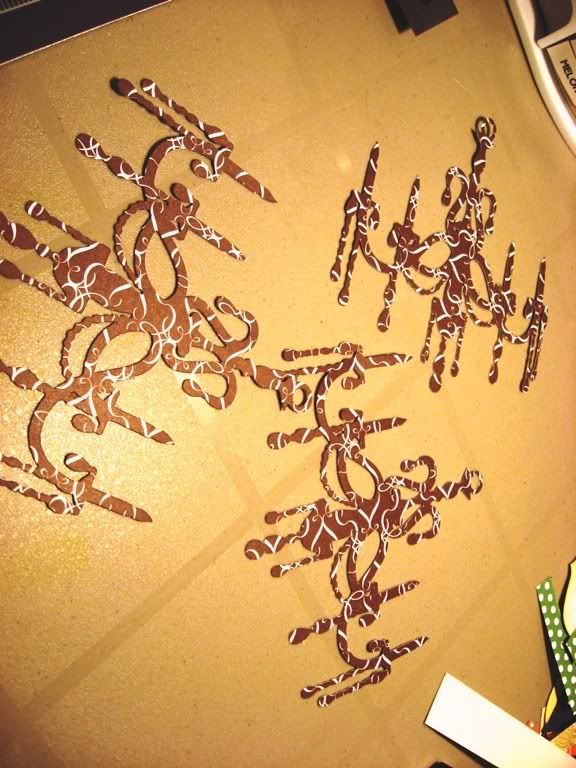 Scored them all them directly down the center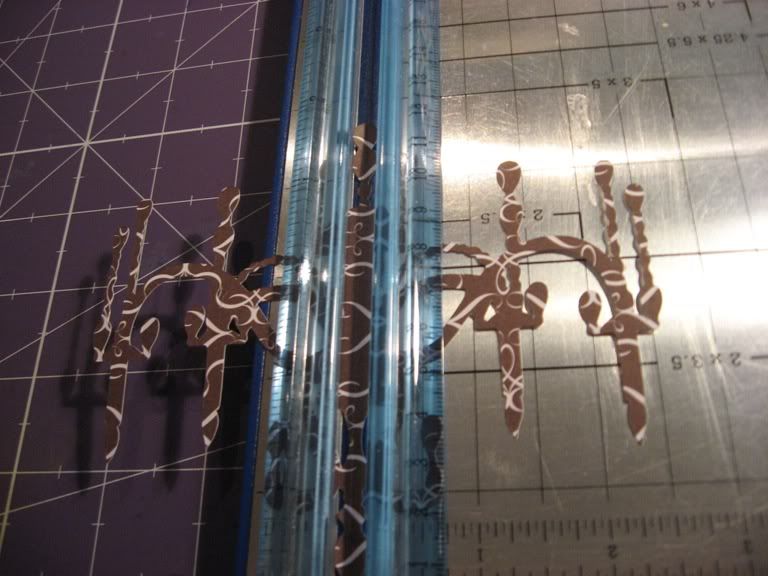 And folded them into 90 degree angles
Then I glued two quarters together (twice) to make two halves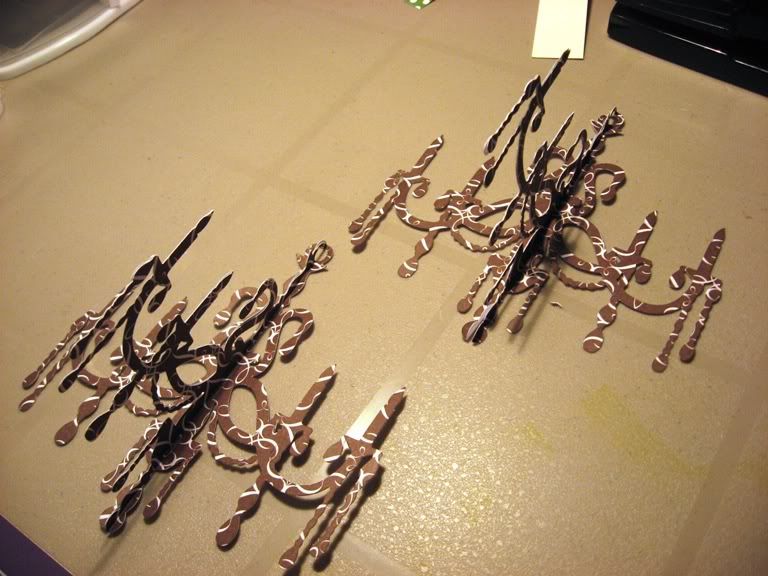 Then I glued the two halves together... easy peasy lemon squeezie!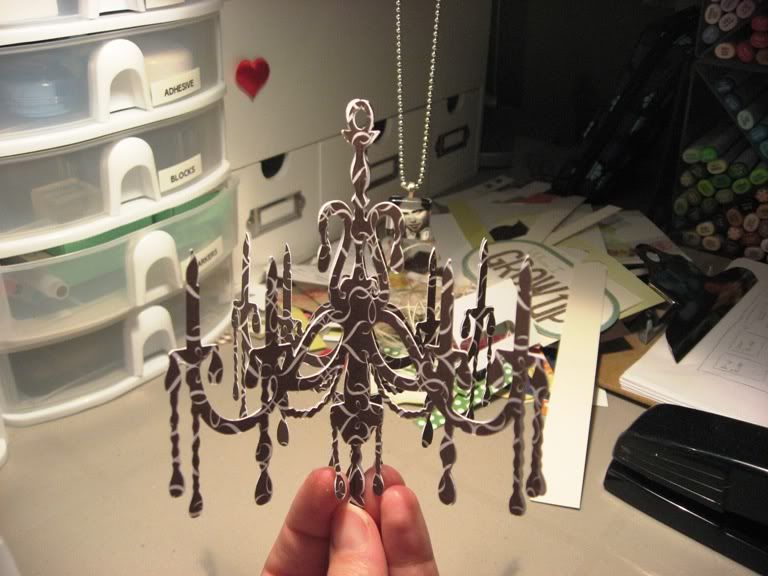 Then I hung it....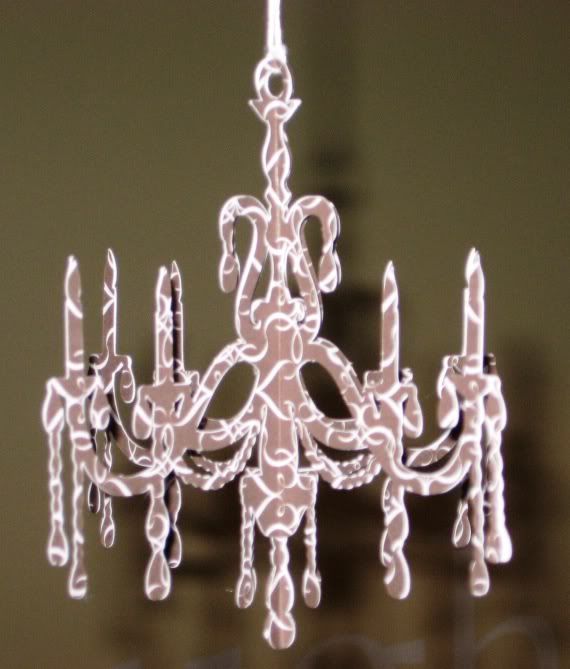 Then I thought it looked lonely...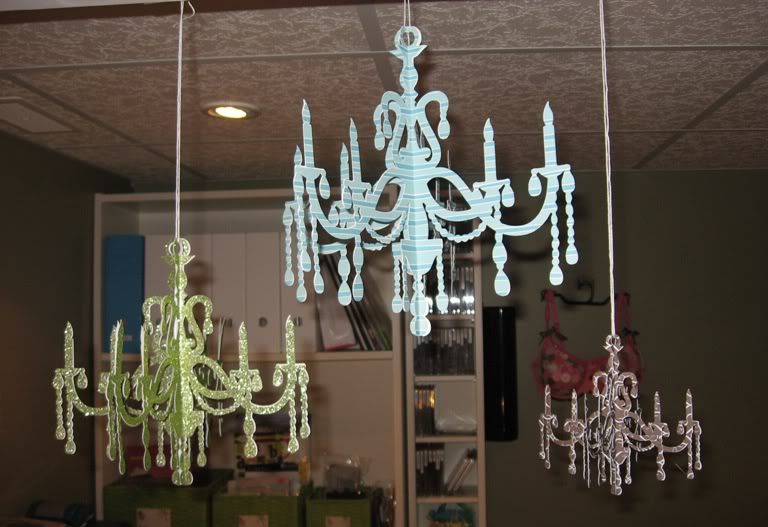 Hope you like!
Dee