This is something I rarely do so when Wendy asked us to use script, I broke out my PTI stamps and tea inks and got busy!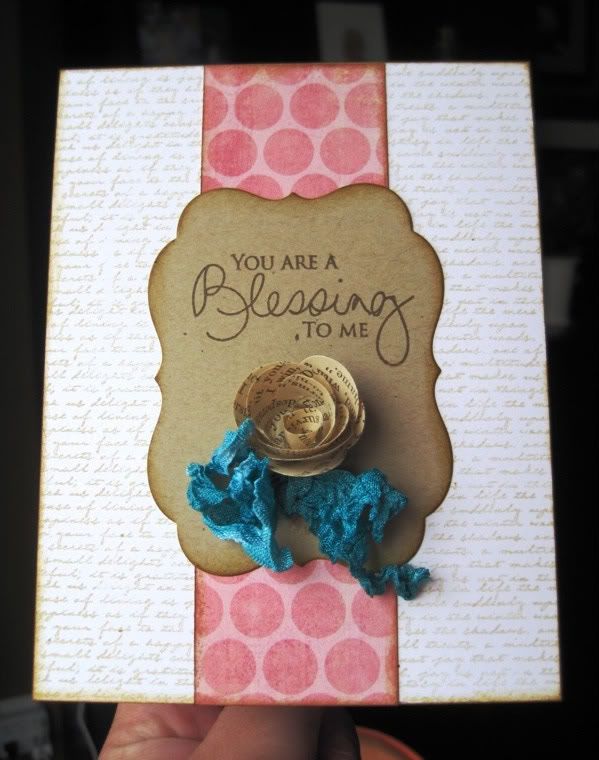 I used some of my new MME paper, a vintage book with the MFT spiral scalloped flower die and some of my died ribbon!
Now let's see what the loonies came up with...
Regs
Char
Wendy
Maria