So the moms have received their lap rag quilts so I can finally post pics!
This is my MIL's made with Basic Grey Origins fabric and some Kona solids.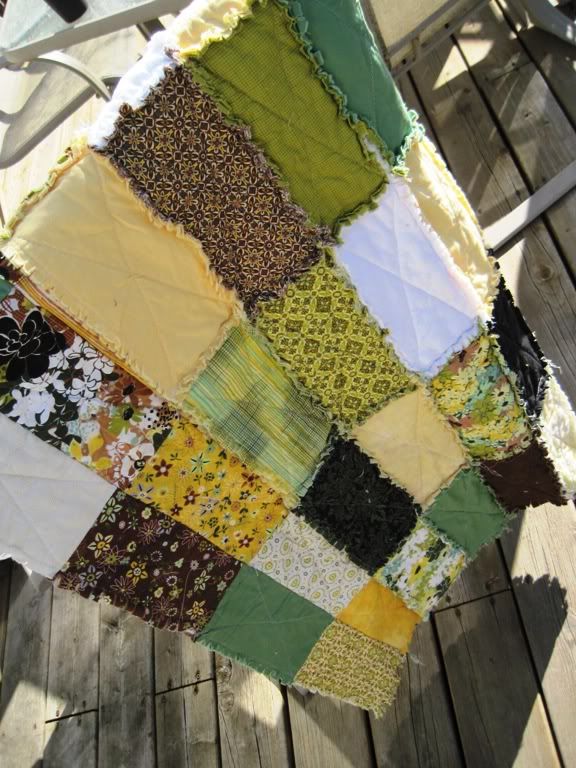 This is my mom's made with Fig Tree Buttercup fabric and again some kona solids!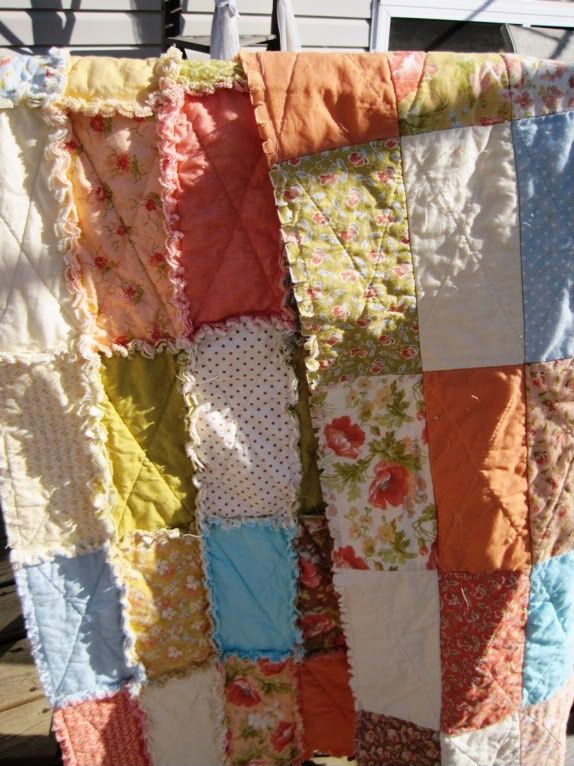 I had a lot of fun making them and now onto a little quilt for a special little girl in my life (and nope, not Abby... yet)!
I am having a huge Yard Sale this morning, lots of scrappy stuff in it too!
Wish me luck!