I am just loving getting back into the swing of playing along with different challenges that I have missed!
And even some new ones I have never played along with before!
Here is the pic so gorgeous how could I know play!
And it was perfect fr some new supplies...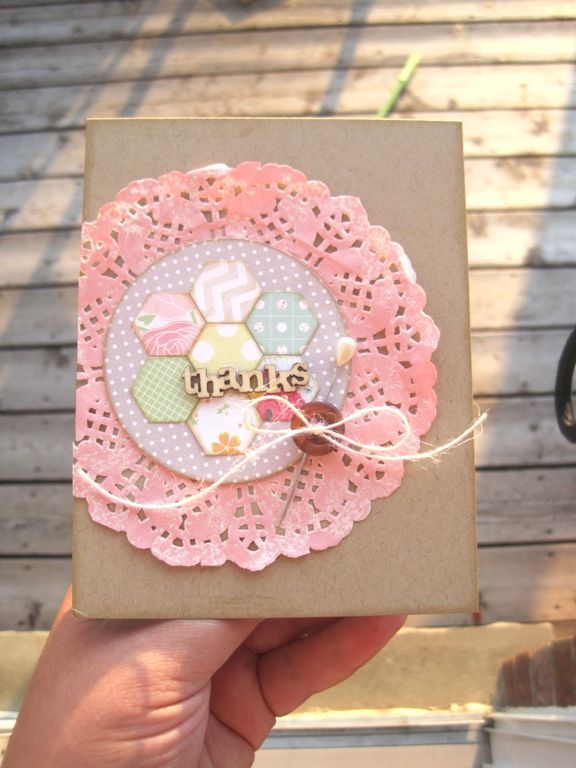 Mist - October Afternoon
Cardstock - Papertrey Ink
Pattern Paper - Dear Lizzy AC
Hexagon Die - Papertrey Ink
Twine - Papertrey Ink
Button - Papertrey Ink
Wooden Word - Studio Calico
Pin - Maya Roads
Ink - Papertrey Ink