Over on the forum it is Technique Tuesday, the day where we share a little technique that we have either created and or found online somewhere!
Today I am sharing one I created...
I had this American Crafts Amy Tangerine paper home that while I love this Sketchbook line, I wasn't loving this particular sheet.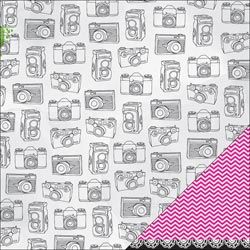 So I decided to make it work for me! :)
I broke out a bunch of mists and just started splattering them on.
A few things I will tell you...
1. Protect your work space... I was cleaning for 20 minutes after this project!
2. Let each color dry. While all the colors look great together, if you actually mix them... they look gross.
3. When You think you have enough, add more! :)
Then I just cut it up, matched it to some cardstock and ribbon...
and made a few cards to have on hand!
Easy Peasy! :)