Posting two days in a row... woo hoo!
It is my turn over on the
Two Scrapbook Friends Forum
to issue the card challenge! I am love love loving the new October Afternoon lines so my challenge is to use at least 3 different pattern paper on a card... now you know me, I can make 10 card in a row without a stitch of pattern paper so this was tough for me!
Here is my card!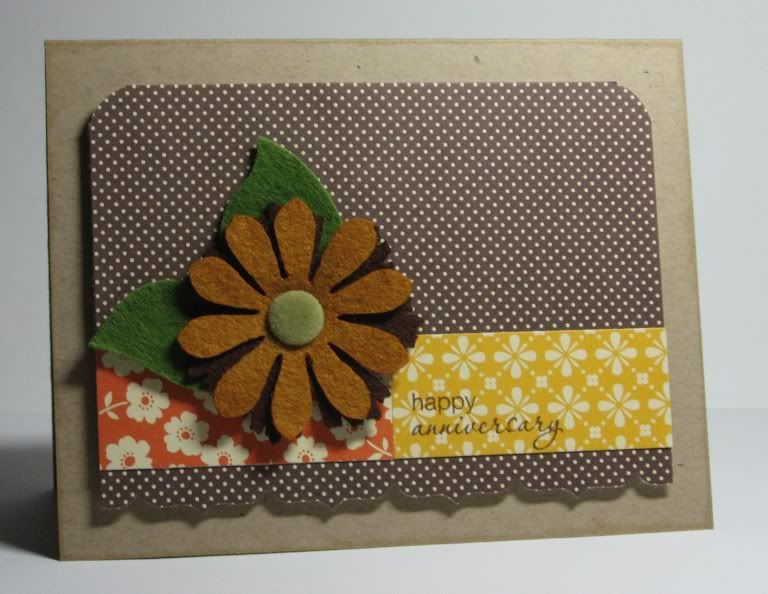 Would love to see your creations!