Ok so I might not be able to post a sewing project every Saturday but I should be able to for the next few weeks!
I joined a sewing bee (probably not a real one but definitely a fun one) and we are going to gather once a month! And I am picking up fabric like it is oging out of style! I am also working on my first quilt so that should lend itself to a few funny posts of me stumbling through it. I am not going to say who it is for incase it sucks and I can't give it!
I recently had my large machine repaired and tuned so I am excited to hear it hum!
Here is a few of us at our first meet...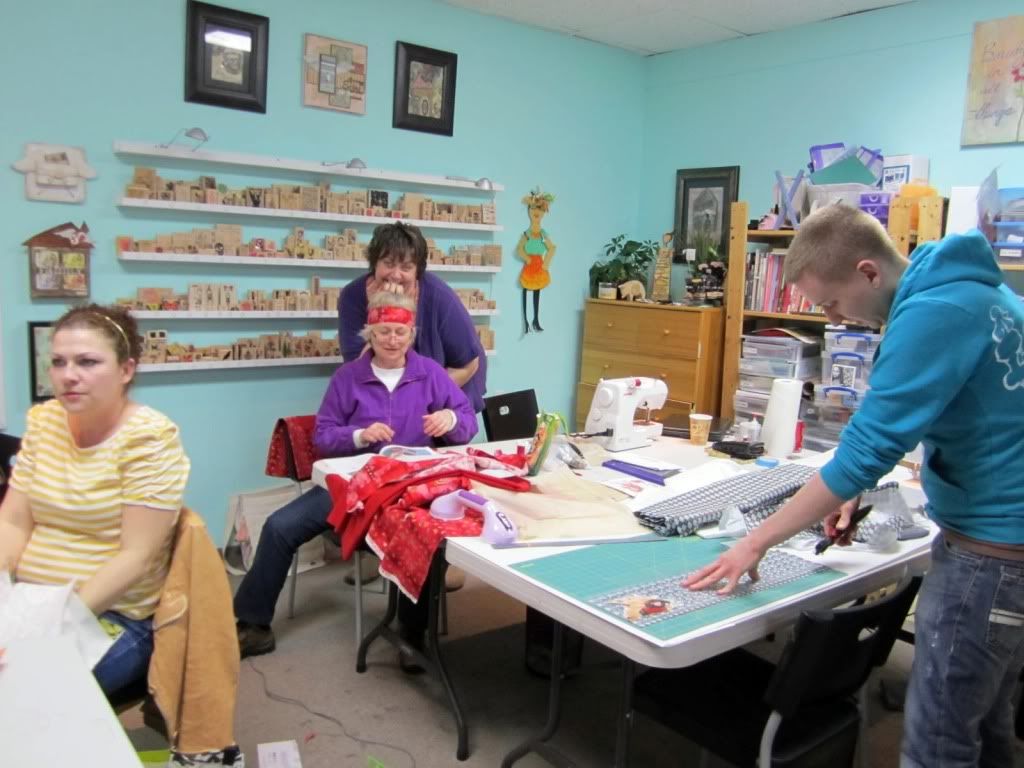 Here I am working away!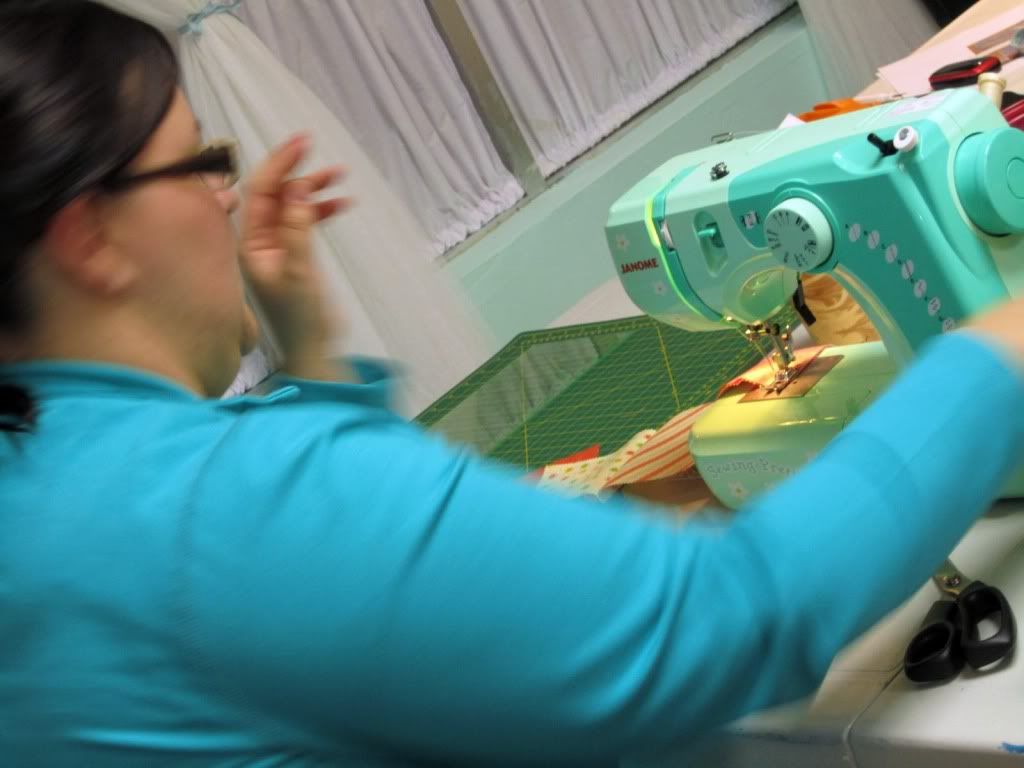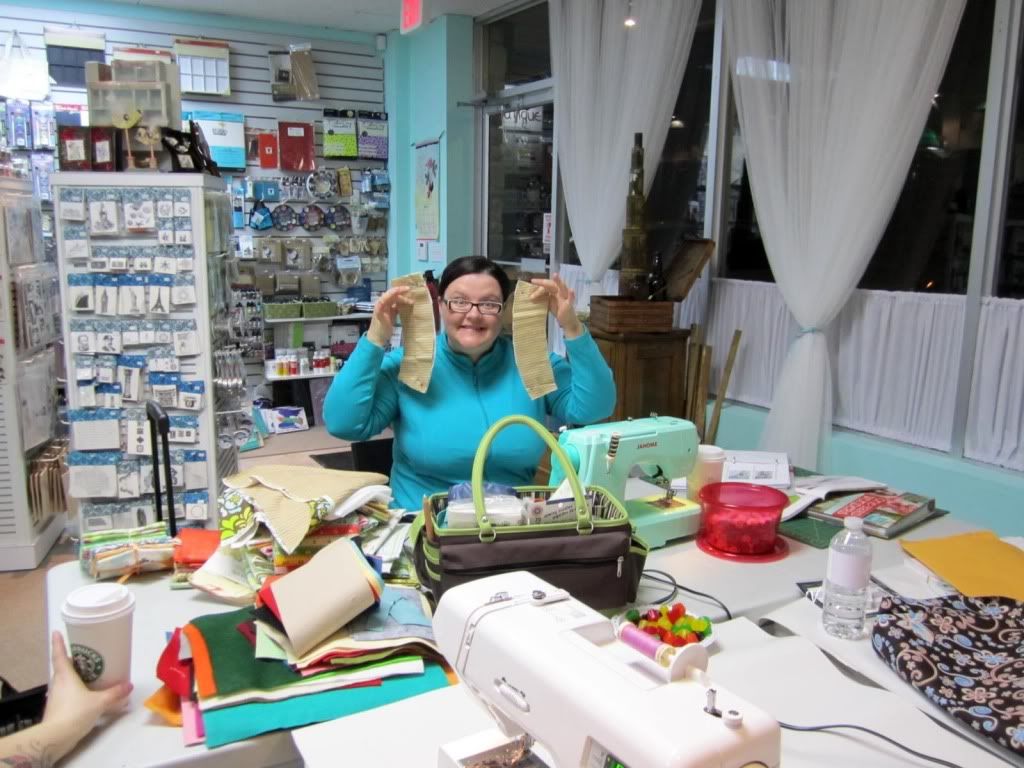 If you are interested in any of my other sewing posts, use the labels on the side!