So you might remember
this post
where I showed a little peek into My Crafty Cave.
I have been continuously working on it ( it is still not finished tho ) and here are a few more pics...
So we added the bulletin board and I hung my published cards (see my banner from my bff Regs).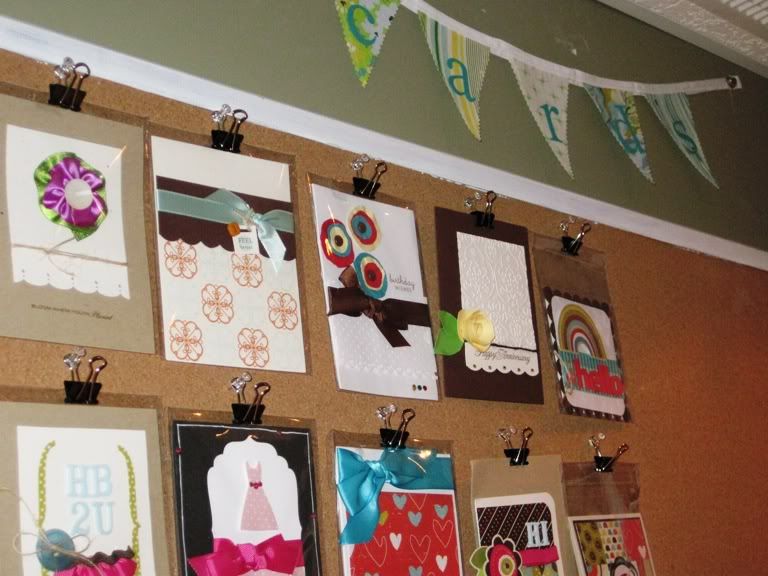 On the bottom of the bulletin board is my nesties...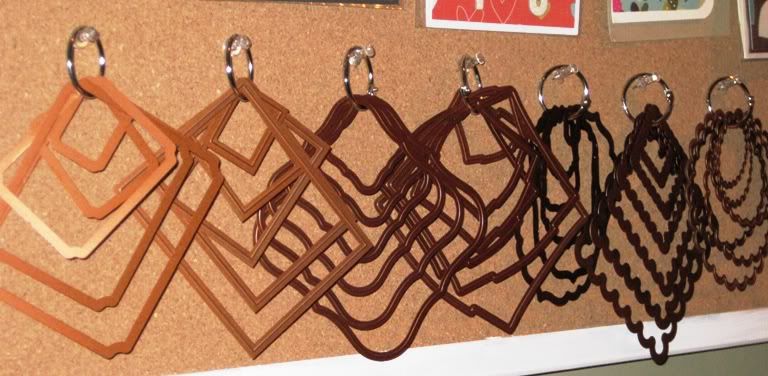 I also added a little candy station, yummy!
I will be back with more as I have added a new window treatment, some artwork and I am still working on the panels, some painting and a new light fixture. as well as a sewing station!