I almost forgot to post the few pics I took at Rosanne's v-day swap! I was having too much fun chatting and nibbling to take any more... lol!
You can see what I gave out in these 2 posts!
V-day Swap
V-day Swap Part Deux
Here is Rosanne's lovely display! She really is an amazing hostess!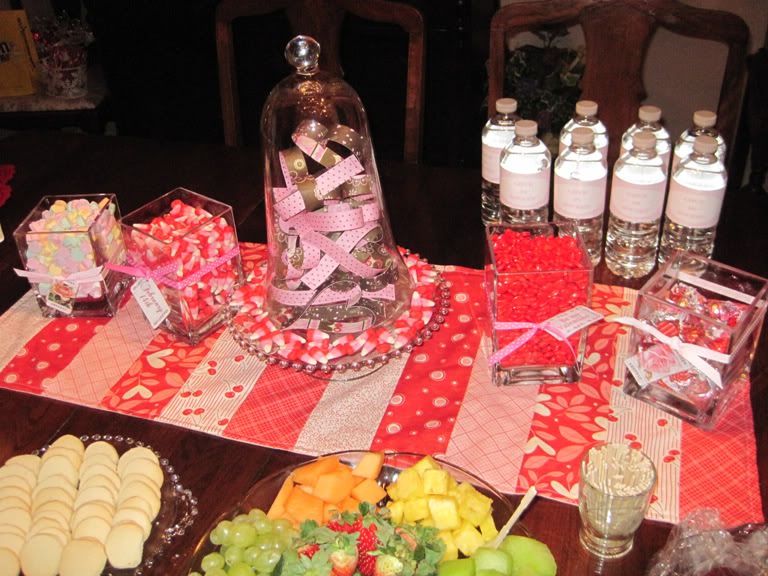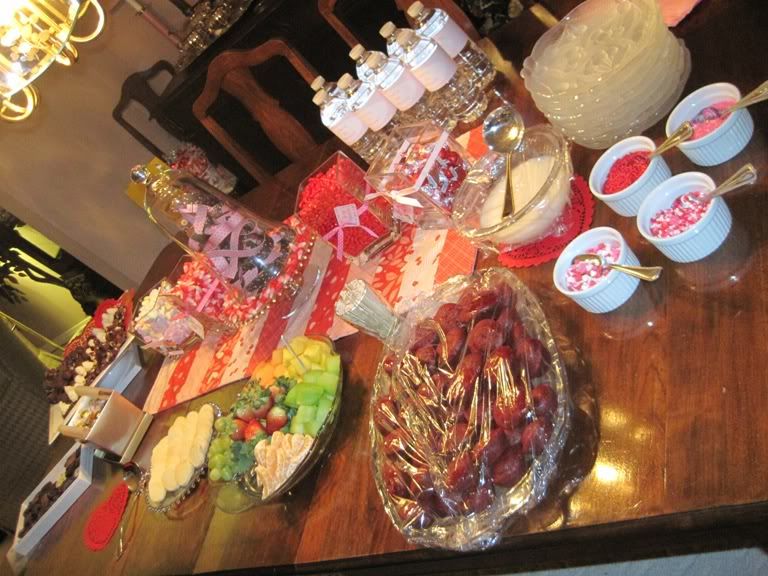 And here Rosane was saying something funny...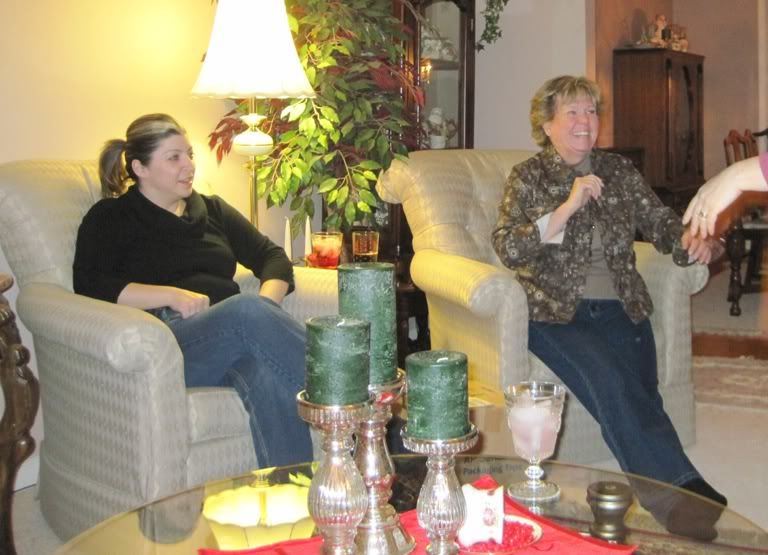 And here is a little pic of some of the awesome gifts we reveived!
Can't wait for the next one!