I am back with pics of the rest...
Here is Avril's, she ditched a scrapbook class for hockey! Can you believe that!
Here is Kim's, she is fantastic at photography!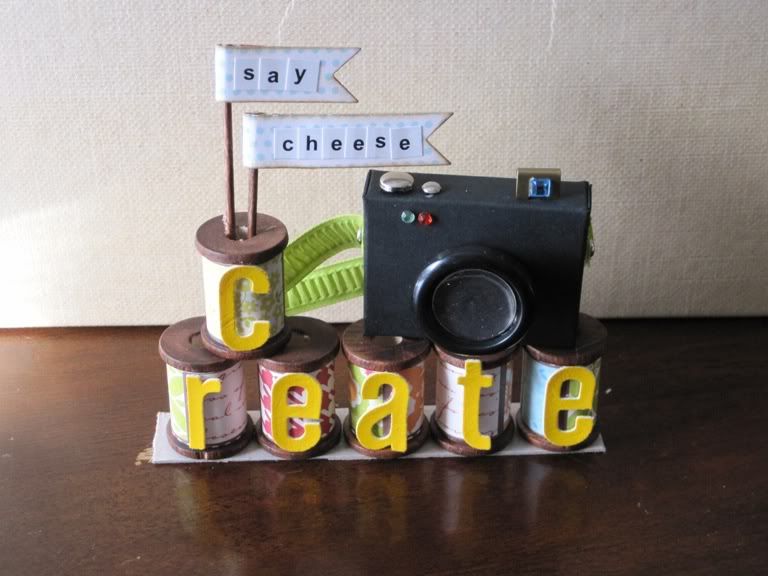 ps... I made that camera out of cardstock, bling, brads, buttons, ribbon, and a page pebble!
This is Regan's, who clearly loves all things sewing!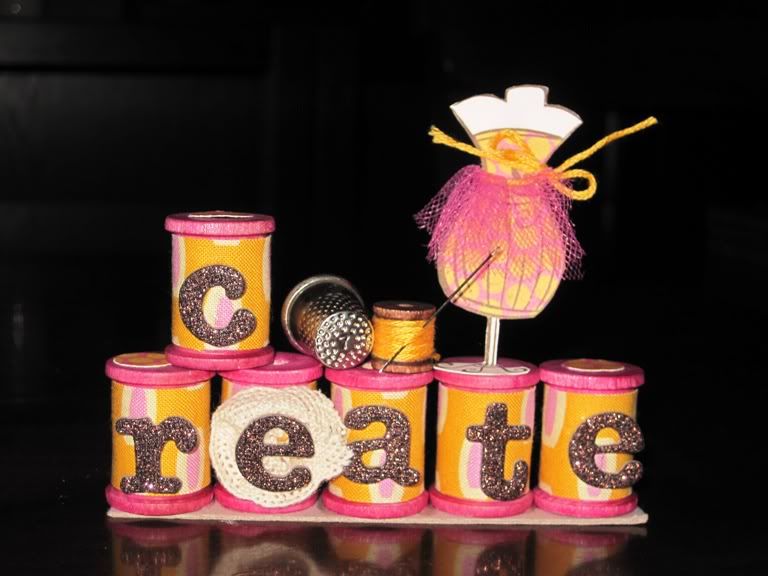 Her spools are covered in fabric!
This is Anna's, who I hear loves shopping!!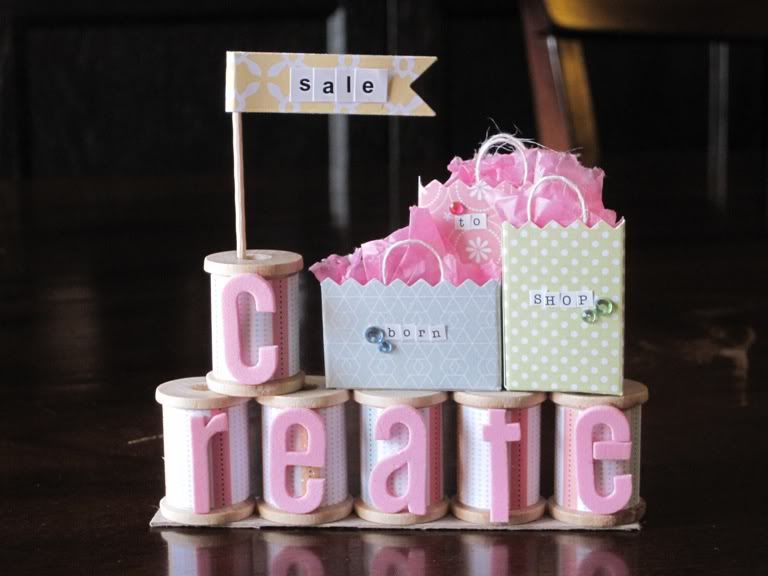 I also made these little shopping bags our of pattern paper, pinking shears and twine! I stuffed them with a little left over tissue paper from a recent baby gift! :)
Later this week I will show you what I received and some awesome party decor at Rosanne's house!