We are having our first ATC Swap at
the 2 Scrapbook Friends Forum
and everyone is starting to post theirs! You can head over there to check the rest out as 12 people played along!
Here is mine... I have a super simple style but when I do these swaps I always get nervous that no one will like mine cause it is too simple! So I try really hard to make something detailed!
I hope they like!!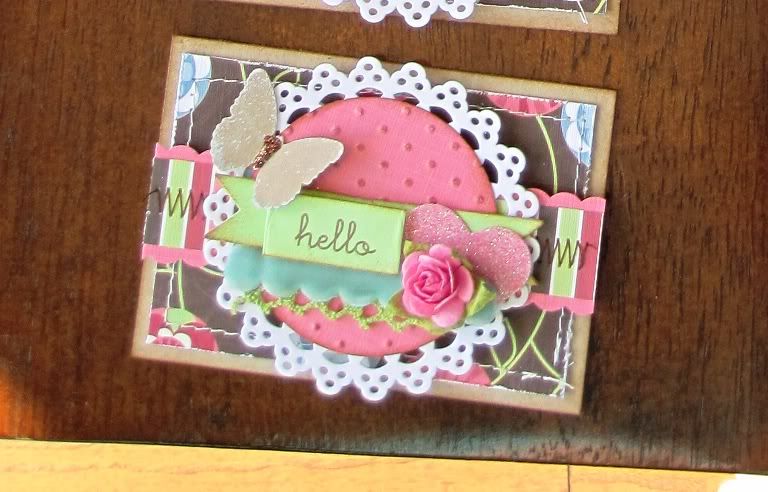 And here they are all lined up!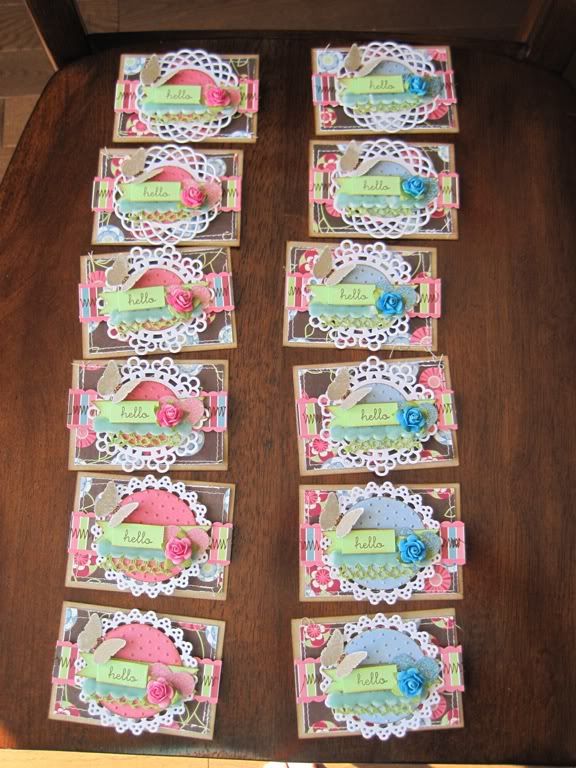 I used some older Chatterbox paper, lots of stitching and inking. A few Martha punches, some left over Making Memories trim and stickles! I also used an entire set of Martha Doilies... proud of me?
I can't wait to pick up my entire set! :)