Hello All,
Sneaking in another sewing project! A friend just had her baby at 32 weeks and they are still in the NICU and so I whipped up this little owl to keep him company. No mind you itis bigger than his modest 5lbs! It took me 2 nights but only cause Abby woke up just after I finished cutting the patterns on night 1 but I finished him up the next night.
I used a tutorial from
Make It Love It
and here is the link...
Snuggly Owl
and I paired it with My Happy Garden fabrics from
Cloud 9
and a little minky dot and some
Papertrey Ink Felt
.
Now I changed it up a bit because it was for a smaller baby and didn't make it as thick and didn't stuff the feet.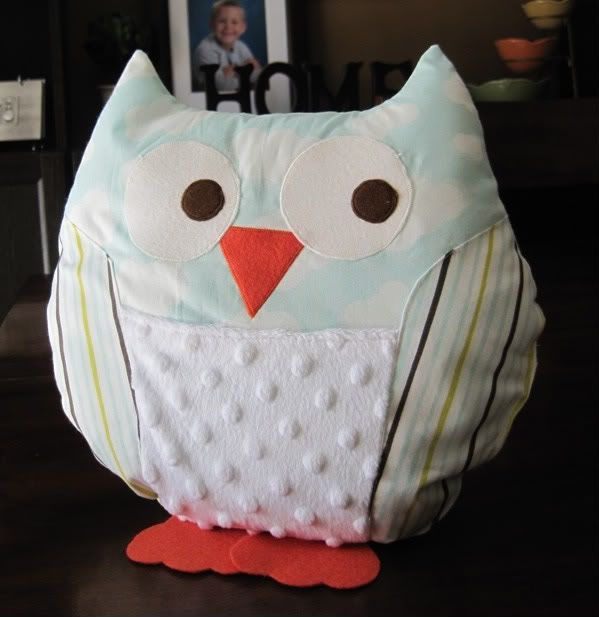 I think he loved it! LOL