So I have loved these since the first time I seen this one many years ago.
Ali Edwards Butterfly Collage
So once I seen Av's frame last DT reveal I said I can do one in a smaller size for my crafty space!
You don't need a lot of supplies! I used my butterfly punch but the heart punch would be supah cute too!
I then popped a 5x7 peice of white cardstock into the frame and traced around the edge.
I then made a mess making a grid to fit the butterflies into the frame. Chalk that up to baby brain!
Once I found the right spacing... I poked holes so I could locate the grid pattern from the other side and still hide it!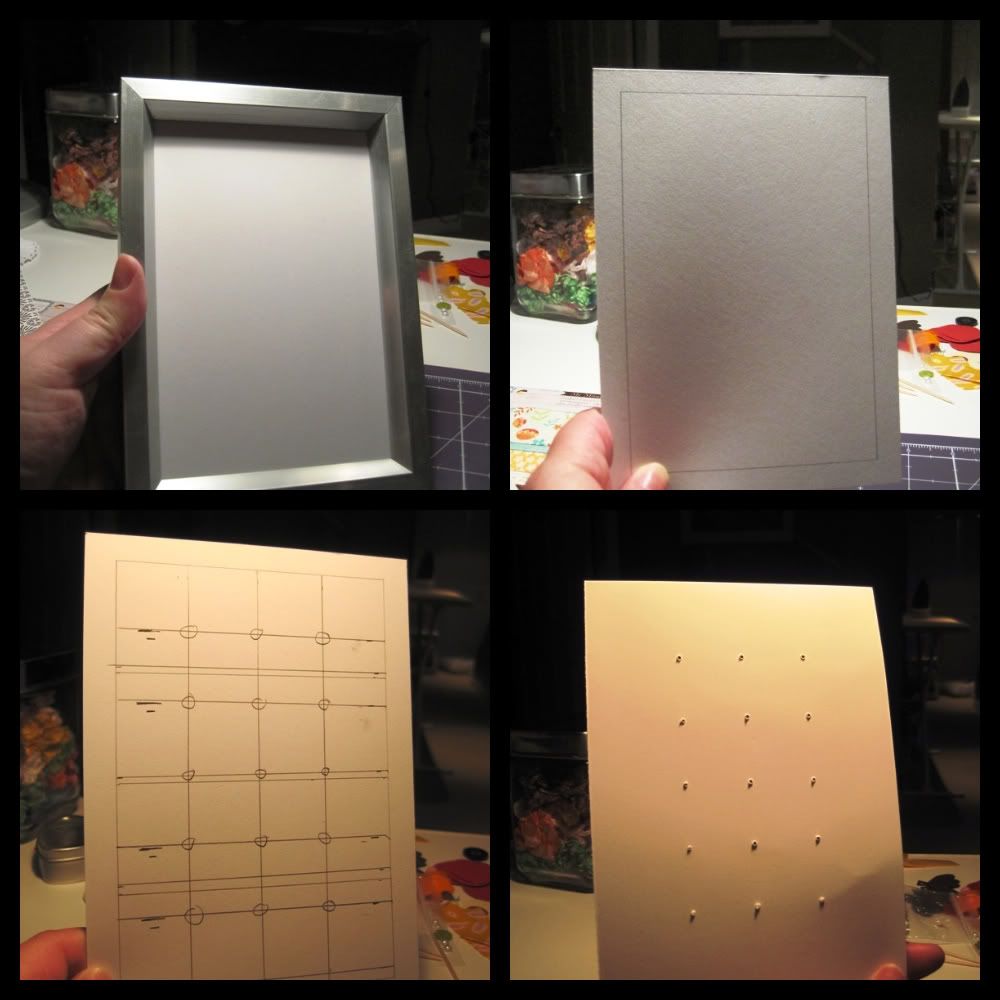 Then I glued all the buttler flies over the hole pokes and stamped a sentiment!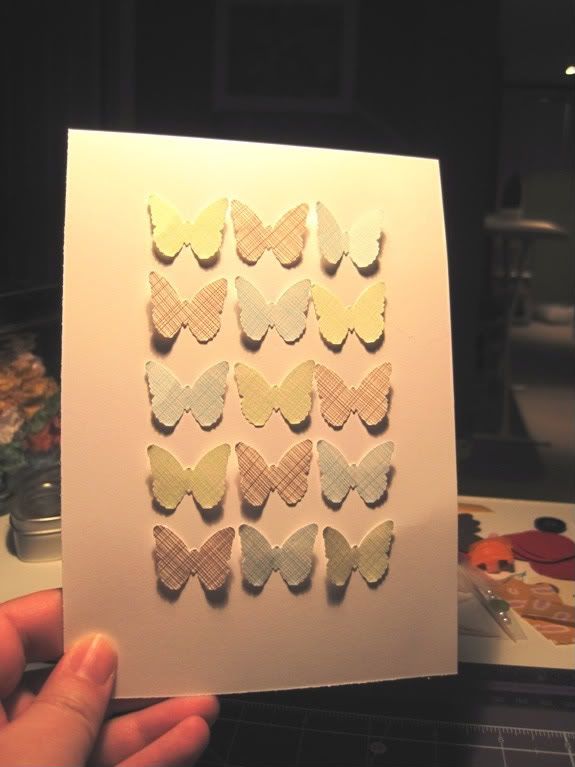 Easy peasy!
So fun and now it is on the shelf in my room!
Sorry for the craptastic lighting!