Well I have a cute little project today for your cricut!
So get out your cricut, a cartridge (I used Bump in the Night), some embroidery floss and your crop-a-dile!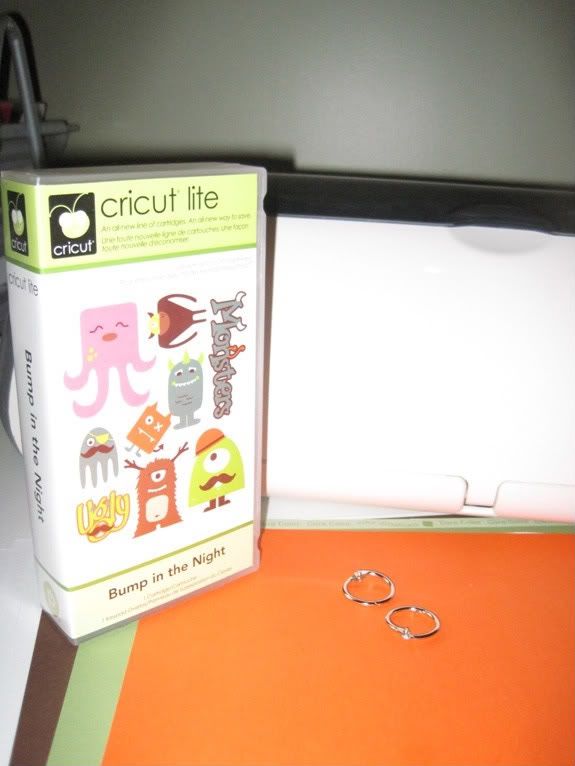 Choose a front image (I choose this cute little monster because of the straight side).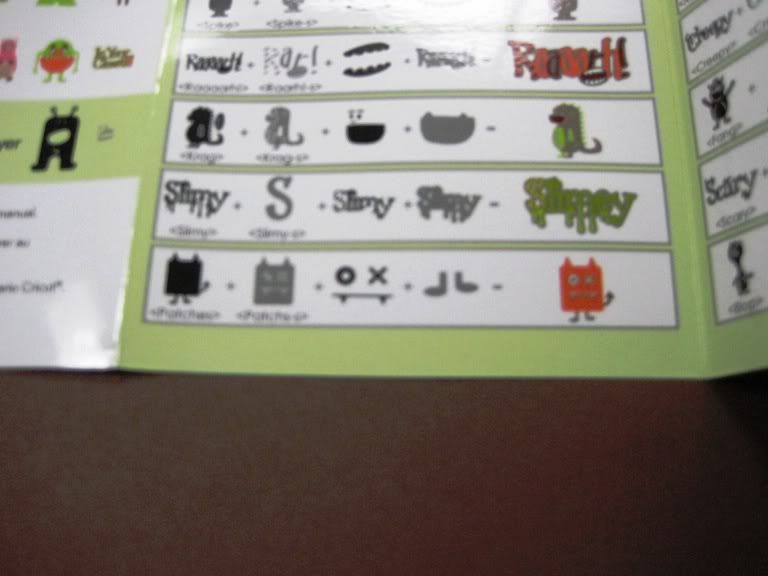 First cut 2 of the base of your image out of the same color (I used brown).
The cut out your accesories out of corrdinating colors (I used orange and brown).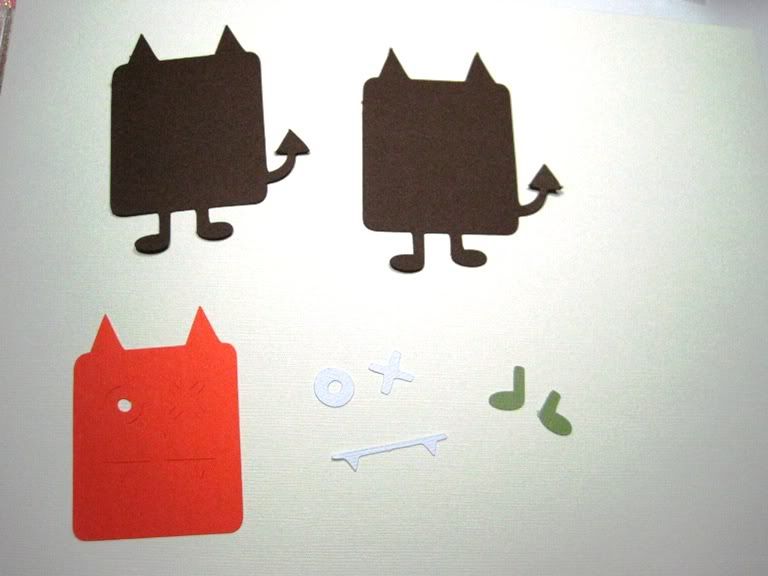 Next cut the base image again out of a light white cardstock (I cut it nine times).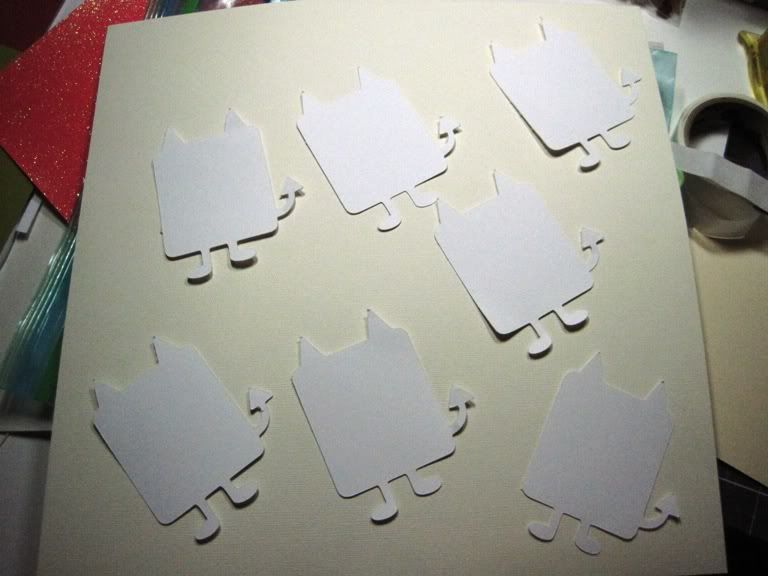 Clean up all your image edges and assemble your front image (the basic grey filing set is perfect for this).
Next stack colored base image, then all your base images in white and your completed front image on top.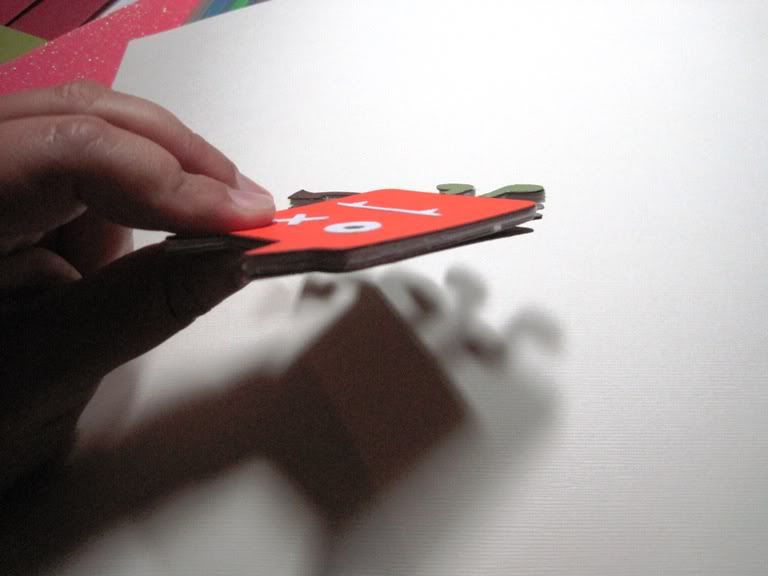 The crop-a-dile two holes in the side.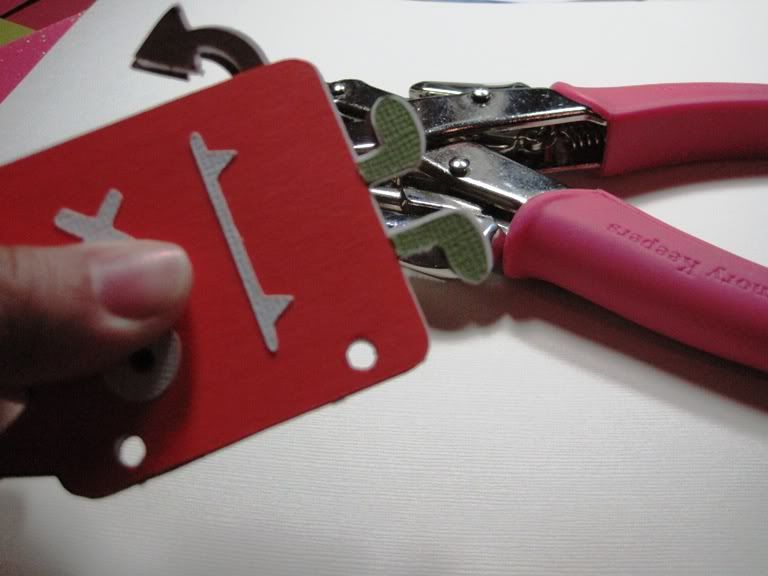 Tie some embroidery floss through the holes.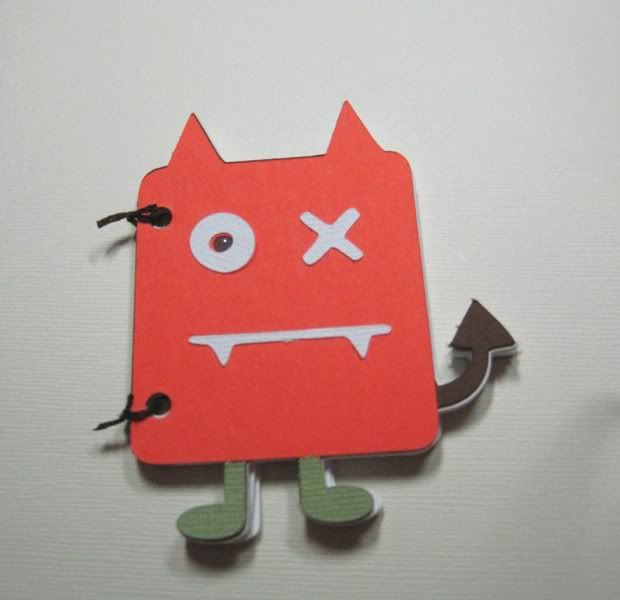 And whabam a mini note pad... great for party favors, teacher gifts, etc!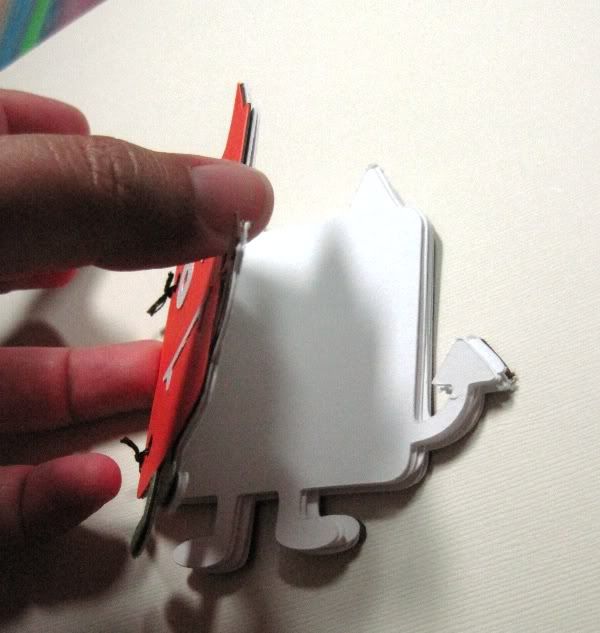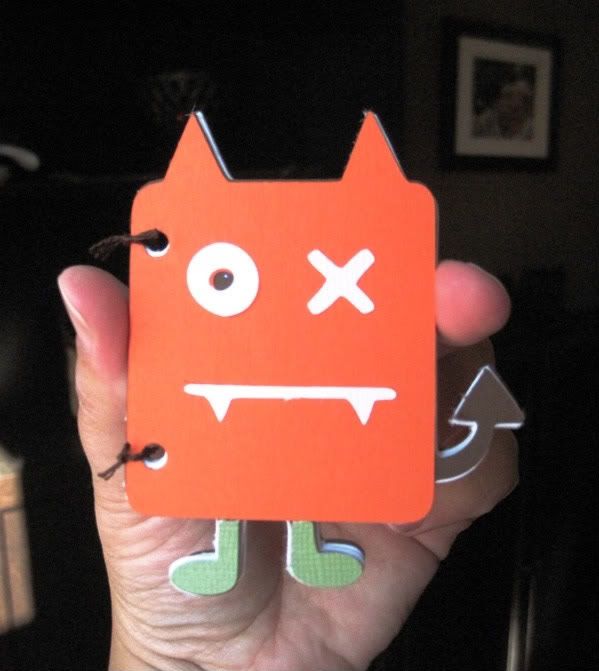 Cute huh! If you try this, I would love to see them!