I am going to show you how to make this little mini tree ornament album! Cute huh!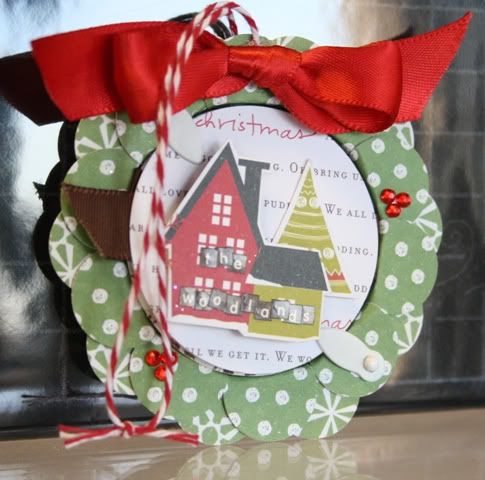 You will need these supplies...
You will need to punch 20 little 3/4" circles out of paper.
The take each one and fold them up the side of the metal flower.
The glue them around the outside back of the metal flower.
Next glue the last 10 around the front onto the petals.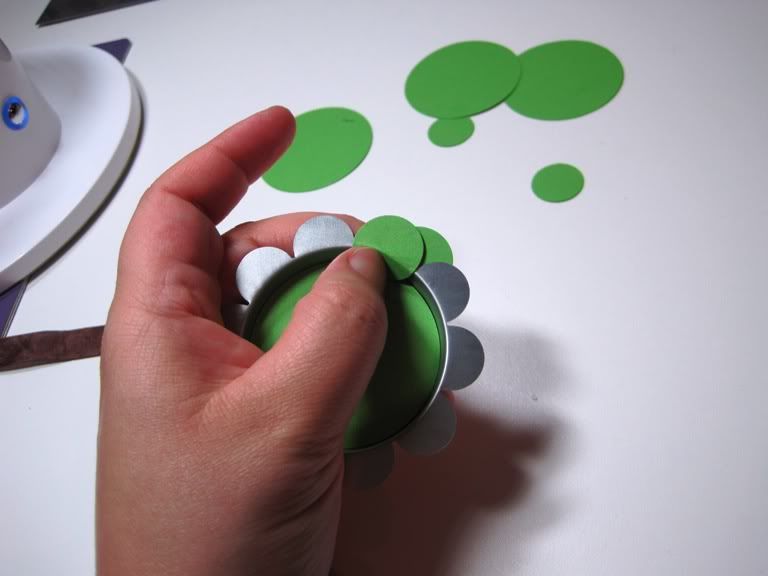 Next punch five 2" circles out of coordinating paper and build you mini book using a scrap piece of ribbon.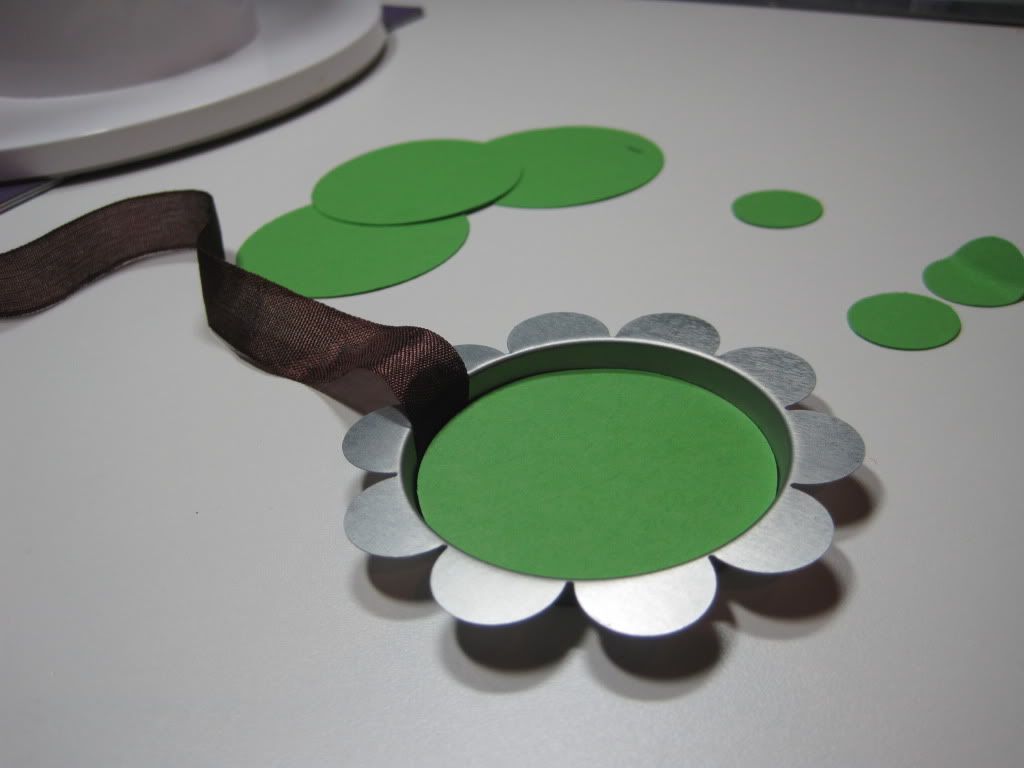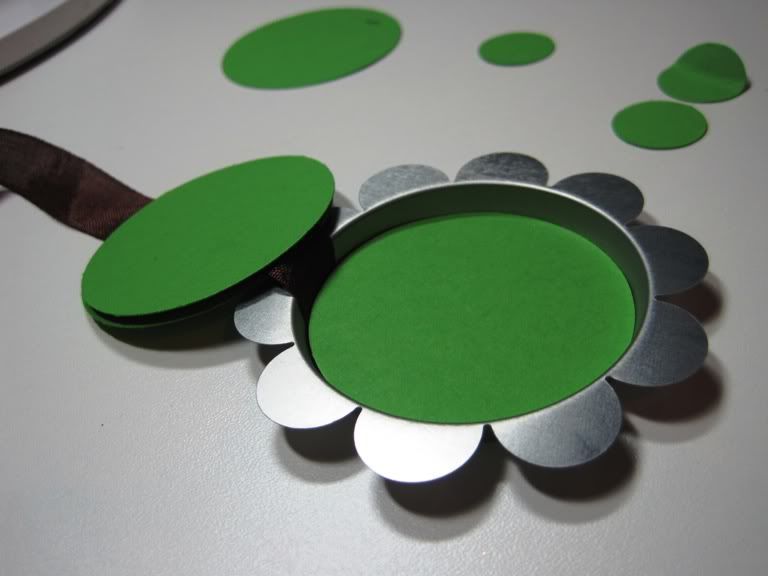 Next you can us the cropadile to punch through two holes to have the photo holders to hold your mini book in.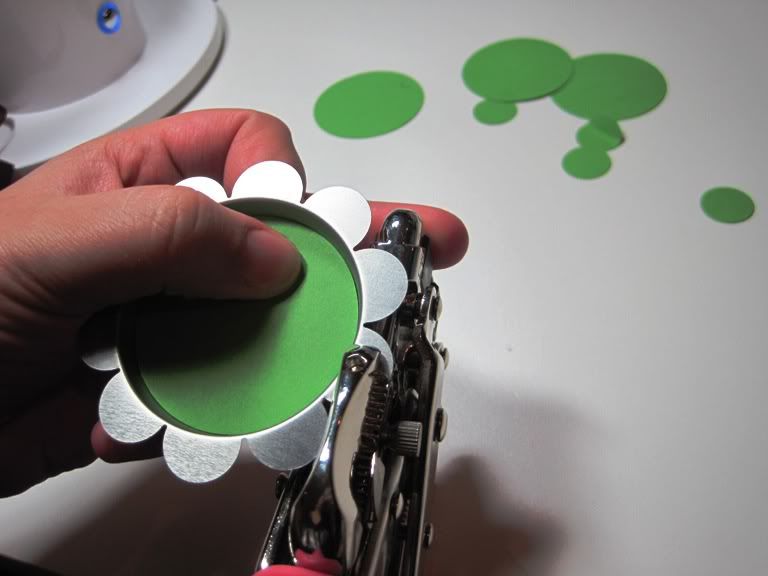 Finally to finish up, just decorate and bling, a bow, string and details to the cover of your mini book. Lastly don't forget to sign the back and date the year the pics are from! :)
Aren't those little metal flowers fun?
I also made this little wreath...