Char was really challenging me with this cause I am not a poinsettia fan... but I had some amazing Basic Grey Christmas paper that was perfect!
I can't wait to fill this layout with pictures of our christmas decorations all settled into their new homes at the new house!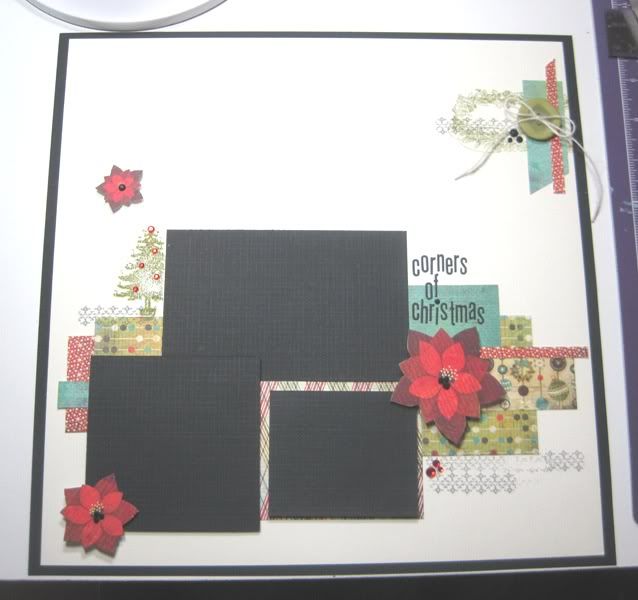 Also, I feel like I should tell everyone... I have been using 6x6 paper pads on my layouts. if you make the cuts properly, they go a long way.