We have been busy around our new little house since we moved in. We had a lot of little fix ups to do, some painting and lots of cleaning! We have finished our basement, adding a toy room, scraproom, den and a bathroom. We have added a garden shed, and did some landscaping as well, as much work as it is we are having such a great time and we love it!
Here is a card I made using up my Martha stickers... lol!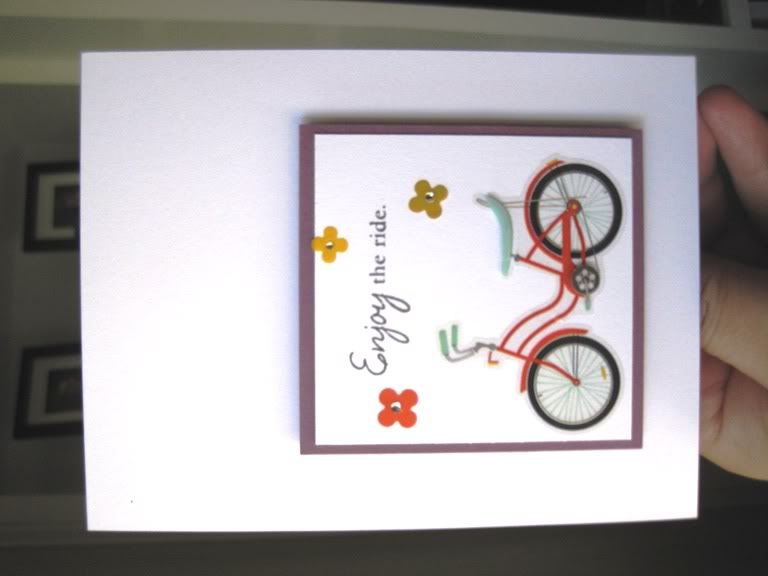 See you tomorrow for Little Red Wagon!
Dee