I won't gush but I am a very happy person right now. Here is a short list...
1. Family... my kids are such a great age right now, so fun!
2. Job... also going really well!
3. House... I love love love every room of my new house!
4. Friends... I have a lot of really great women in my life!
5. Season... the Christmas planning, shopping, baking and crafting have begun!
Enough about all that... here is my layout!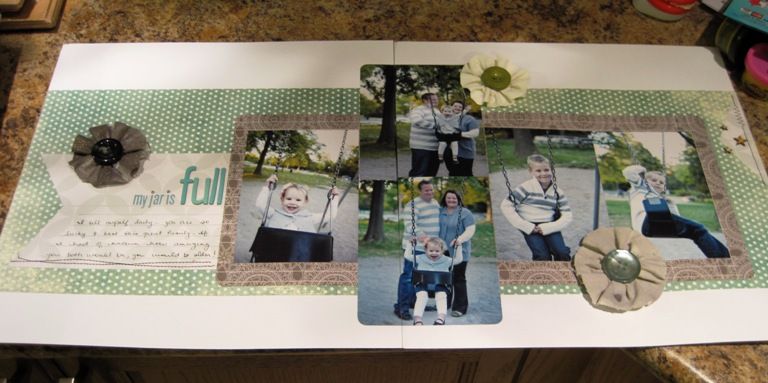 a close up of the journalling and the fabric flowers i misted and made.