It was my turn this week and I gave the ladies a little break and let them choose their favorite stamp set to work with... me? I am lovin' my new PTI set so I have to use it! And Cards magazine had a challenge for mini cards... I said Ok!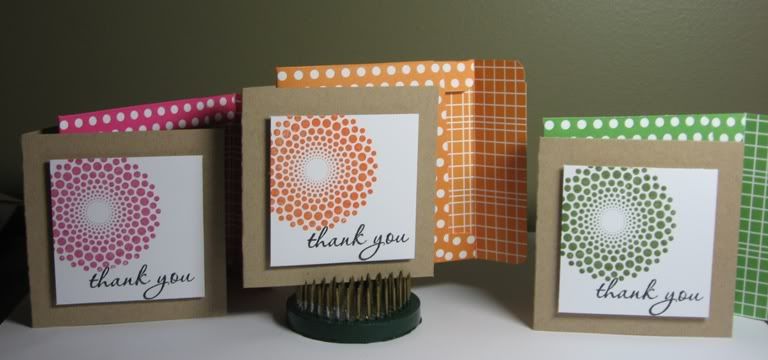 Cant wait to see what the loonie ladies are calling their fav lately!

Jewels Maria Char Wendy Regs

Edited to add how I made the envelopes... lol!
I used two sided Jillibean paper but you just cut a 7" x 4 1/4" out.
Slide it on to you cutter length wise and score at 1" and 4 1/4".
The score the long sides at 1/2".
Next cut out the four corners alos the score lines.
Round all the corners.
Folder and stick together with scor tape.
Hope it helps.