This is a new little feature on the blog where I post about other crafts not including my paper or sewing! You know, like stuff I do with the kiddies or little trinkety things I try!
First up is these cute little rings...
I got this little resin flower off etsy and the ring base came from The Art House (locally).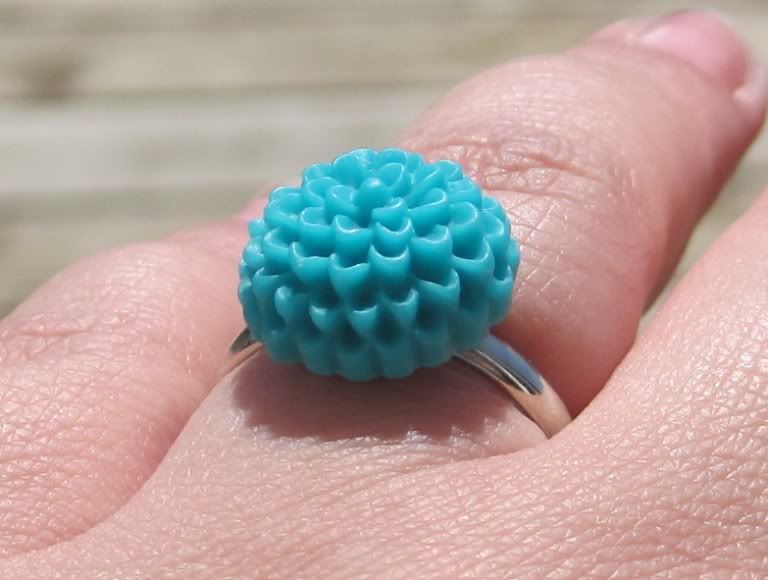 This is a Maya Road Resin Flower!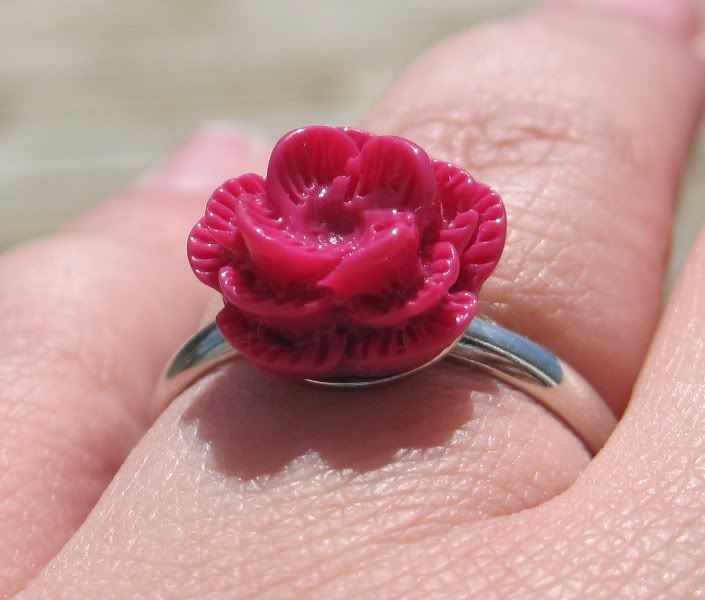 A little crazy glue and I wore it all day yesterday! Abby couldn't even pull it off!
Also, I thought I was too chunky for wrinkles but apparently I was wrong... gross!