Sorry a bit late on this post but I made these little coffee cozies for my sisters cause I love them... they had no idea what they were or were in a state of shock that I actually sent them something! But it is the thought that counts, right?
After I told them what they were, they loved them! :)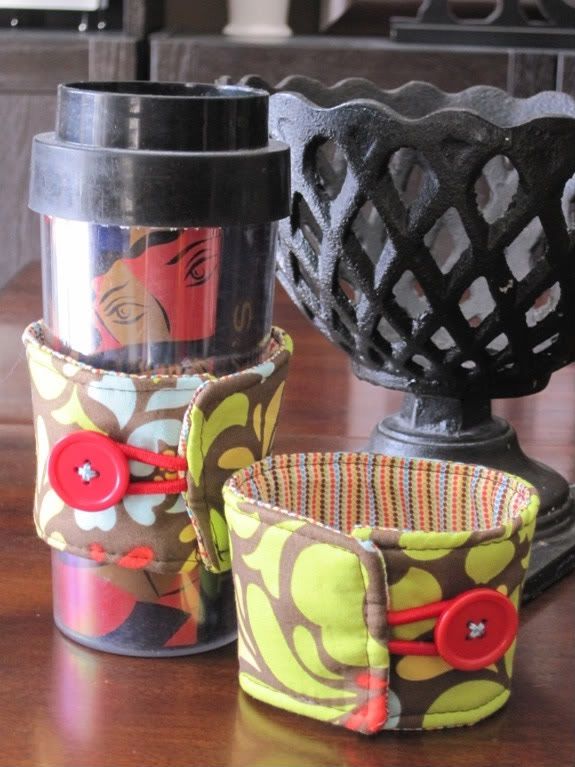 Please come back tomorrow for Crafty Sunday!
Edited to add...
I used THIS tutorial from The Cottage House!