I am needing to off load some of my over 300 greeting cards... I told you I don't give cards to anyone... lol!
So over the last few weeks I have pkg them up and have them for sale for $1 each! I still have to make little dividers and sort them by occasion.
I sold some at my garage sale because I had a few ready and i will be bringing them into work to have at my desk again!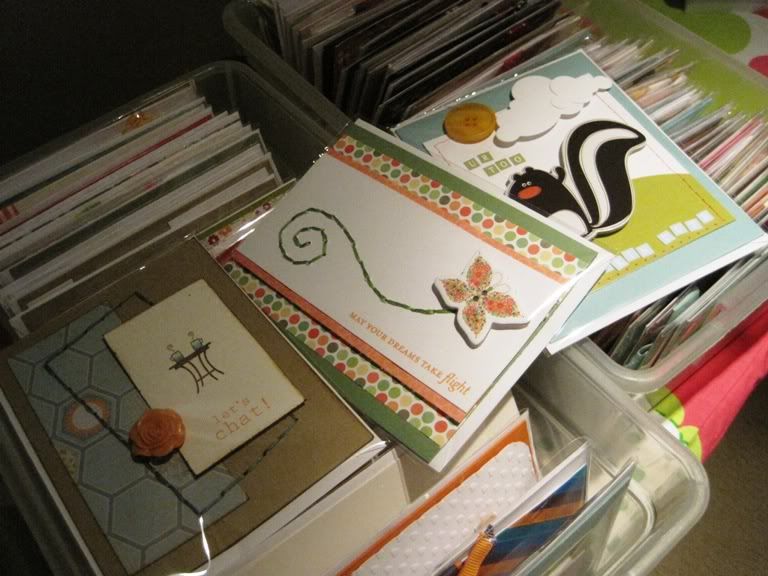 Wish me luck!