I used a few Art Gallery fat quarters and whipped up a little art journal for her to add her Waterloo memories too! I decorated it with some thickers, a fabric rosette, some flowers from a trim I had and some ribbon and felt!
And I built the insides with some matching cardstock...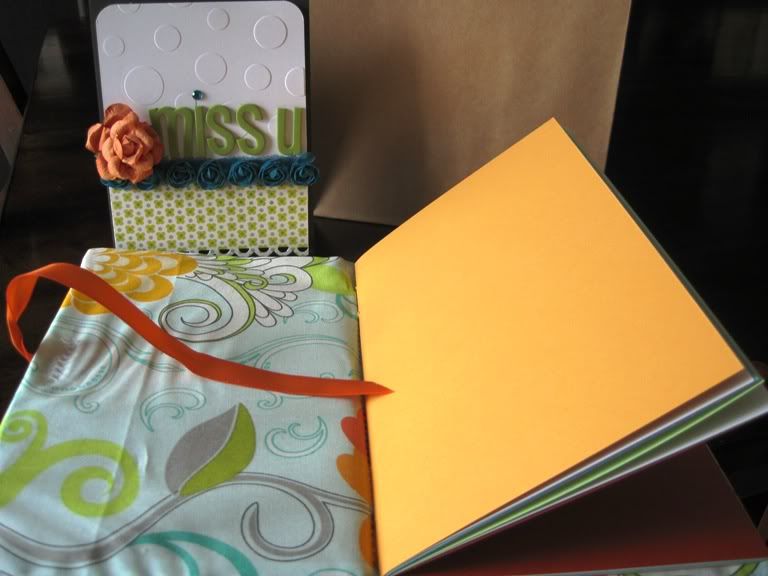 I think she liked it! :)
I am garage saling this morning... so much fun!