Maria has lost her bloody mind! Melon, Scarlet and Chocolate... I almost past out!
I pulled out my Sweet Treats Cricut Cartridge to do a triple scoop ice cream but couldn't make it work. So I went with a cuppie cake... althought that heart drives me nuts! After Ipost this, I am pulling that off! lol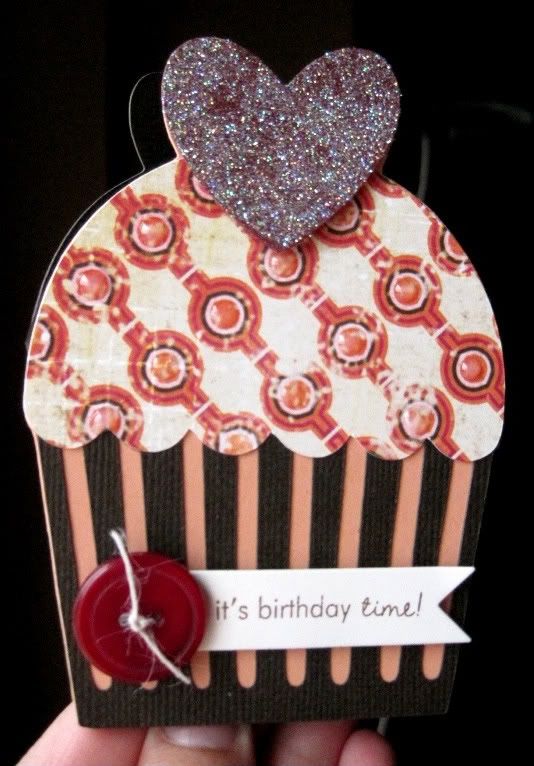 Now let's see what the loonies came up with...
Regs
Char
Wendy
Maria
If you play, please link up to one of us loonies!!