Hello All... I am on vacation and loving it!
Joanne challenged everyone with using a watermelon on your card... I am in luck! I have the watermelon set from PTI!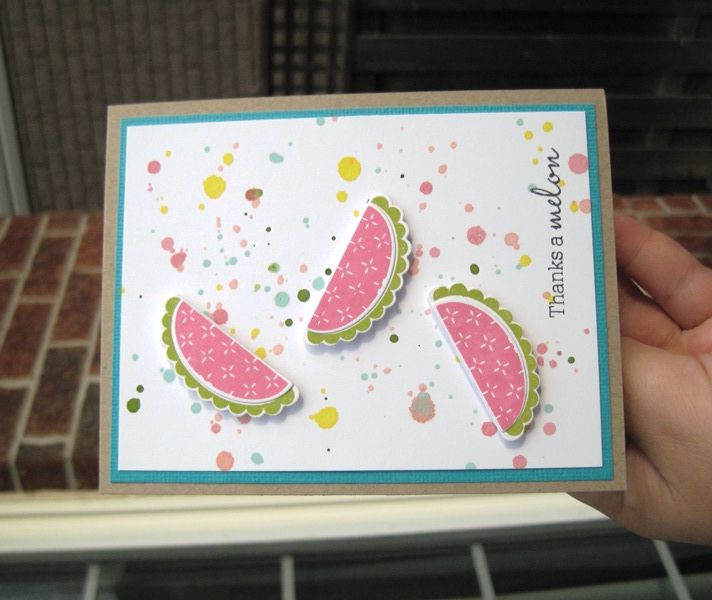 Make sure you check out
Little Red Wagon
to see all the amazing projects and hopefully you can play along!