Jan had a great idea to get us using our buttons... use at least 3 on our project this week! But I fooled her... I used one button and two button die cuts... mwaahahahahahaha!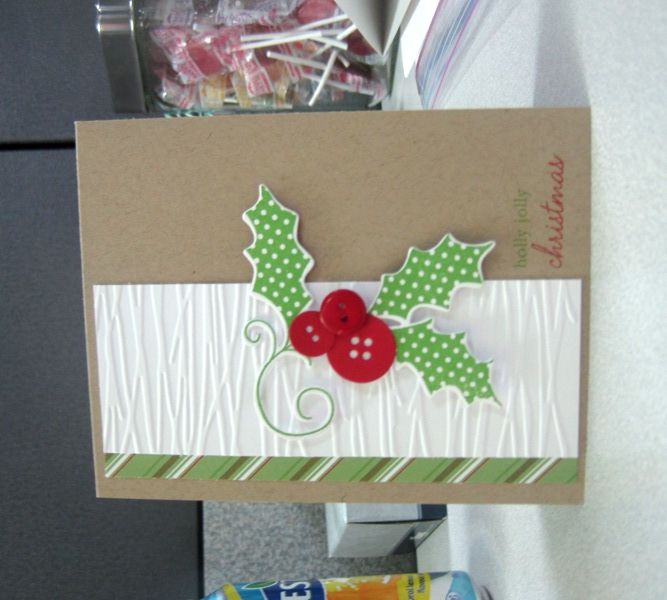 I made 54 Christmas cards this past weekend so get ready to be jolly! :)
Make sure you check out
Little Red Wagon
to see all the amazing projects and hopefully you can play along!