Well this kinda came together pretty quickly, definitely getting better at combining the challenges... which is awesome cause there are just so many awesome ones out there!
So this card covers...
Pile It On
- Mostly Orange... definitely did that! LOL
Use It # 19
- 1. Monochromatic ~ Check, 2. Tag ~ Tiny little Cuttlebug Square Tag 3. Favorite Stamp - Hellur... the Papertrey Ink Flourish Butterfly!! 4. Layered Flowers - Cuttlebug Die Cut under a Mini Paper Flower!
CPS # 125
- Totally awesome clean and simple sketch - definitely!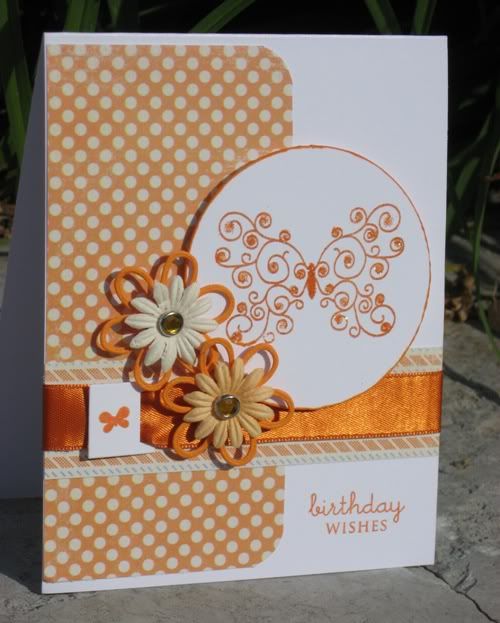 Stuff... White Cardstock, Stamps - Papertrey Ink, Orange Cardstock - Bazzill, Pattern Paper - Making Memmories, Ink - Palette, Glitter - Doodlebug, Dies - Cuttlebug, Brads - Stampin Up, Ribbon - Michael's, Flowers - No Idea??