The lovely Joanne is asking us to use Glitter today! Woo Hoo! I love me some glitter!
I made this for my hubby, our anniversary was Monday!
Oh no, I didn't give it to him... I just showed it to him. lol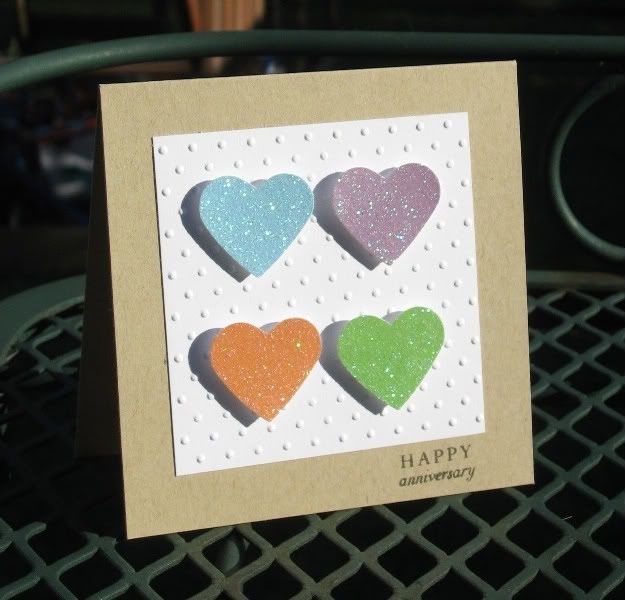 Pop on over and check out the rest of the DT work and play along!