Hey Everyone! Rosanne has challenged us with using a photo on a card and let me tell you... this was tough! I cant wait to see all the other projects!
In the true spirit of LRW, I used dollar store glitter star stickers! Yay me!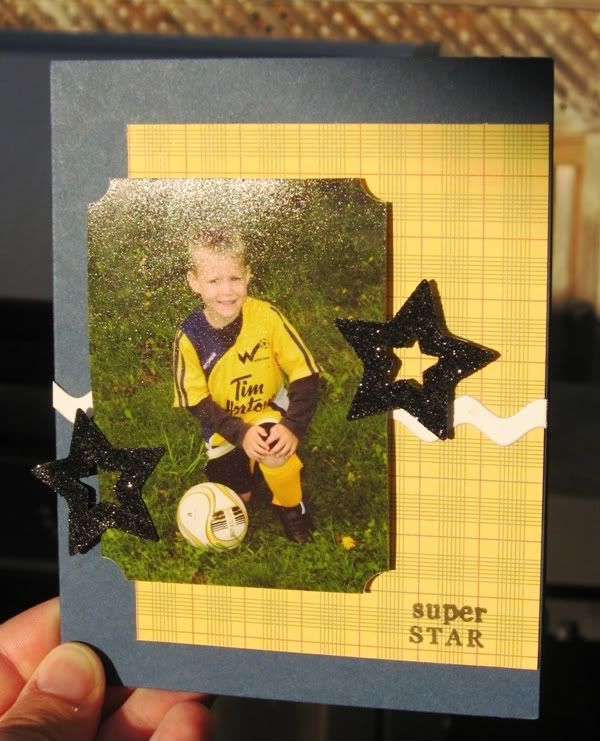 Head on over to Little Red Wagon to check all the projects!