Ahh it has been feeling good to be crafty after such a long vacation! I am looking even more forward to maternity leave and being around my home with my kiddies! Super excited.
Anywhoodles... I love my card! Lot's babies about to pop around me so I needed to stock up!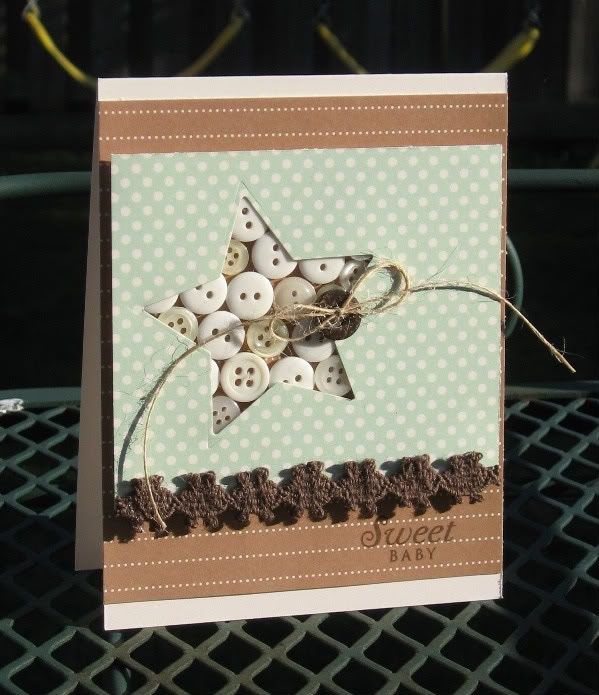 Let's see who used the most buttons...