Hey Everyone... I usually totally struggle with inspiration pics but I went about this one in a different way. When I seen it, a song popped into my head immediately... "Leaving on a Jet Plane" not the John Denvers version but the Chantal Kreviazuk version... love it!
And so happened the little plane card... :)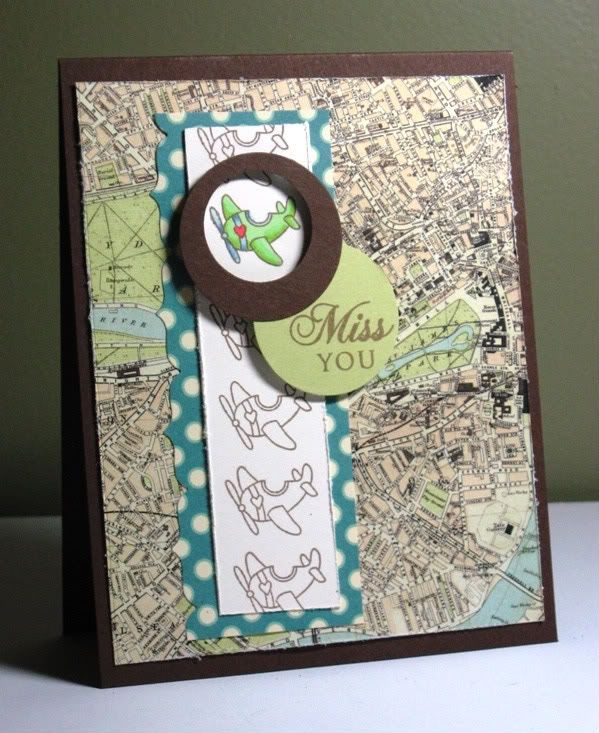 Now let's see what the loonies came up with...
Jewels
Maria
Char
Wendy
Regs