I thought I would mess around with my Glimmer Mist... so fun! So try this...
Grab that ugly chipboard, you know the dollar store stuff you bought and thought you would use! lol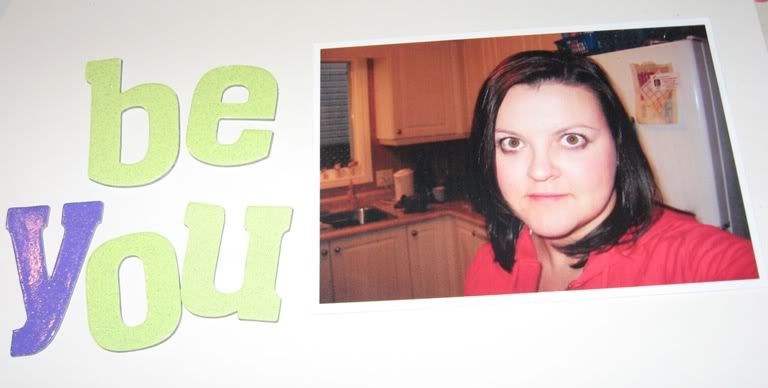 Make sure you block important stuff on your desk!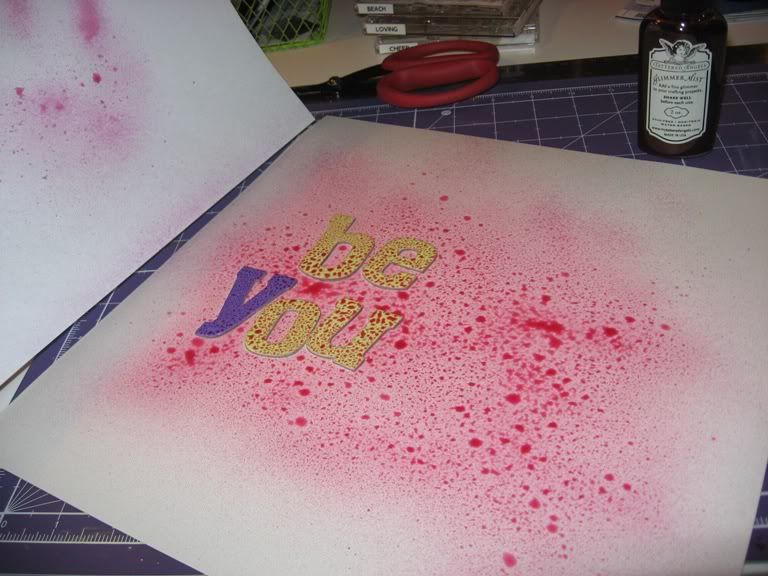 After you get the look you want pull the letters off and chuck them!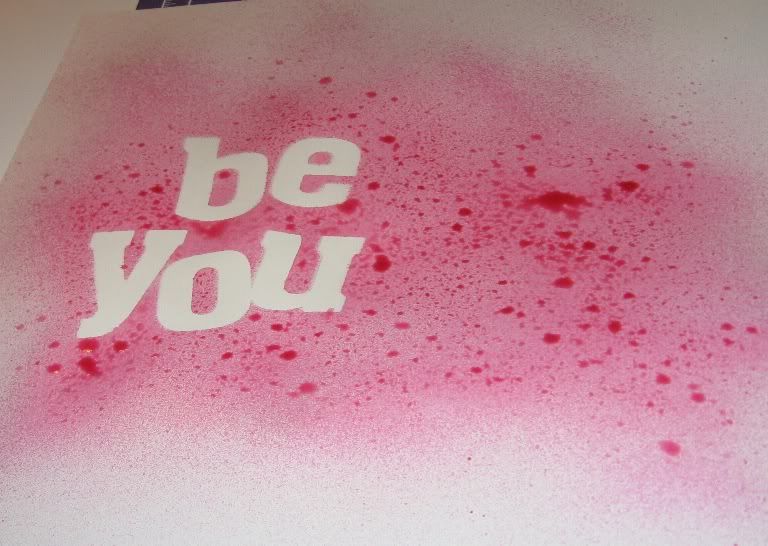 Let it dry thoroughly and finish layout!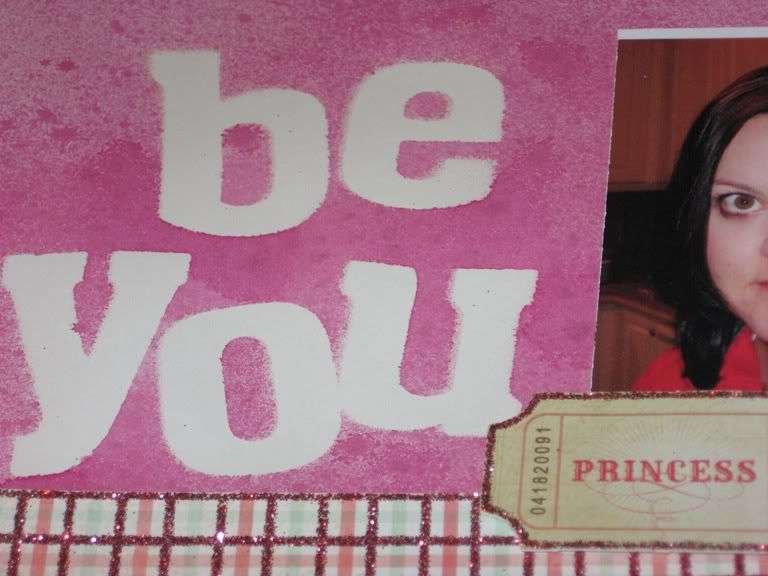 All done!