It is my turn to issue the challenge over at
Two Scrapbook Friends Forum
so here we go...
Don't we all have those pretty shaped or round papers we buy then hoard? I know I do...
So I stumbled upon these round sketches by Page Maps...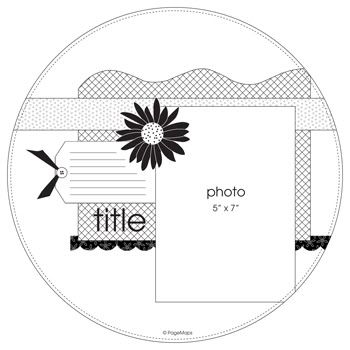 Could it be an easier...
Papers - Pink Paisley, Felt Flower - Basic Grey, Ribbon - American Crafts, Letter Stickers - October Afternoon, Thickers - American Crafts, Trim - ?

Do you dare to use yours?