Rosanne (who can through a fabulous party) has asked that we show our besttable favor or place cards... hmmm. lol Well I made these for my little red wagon ladies cause I love'em.
I made these for some special little red wagon ladies... I thought it only fitting!
I have been working on these tags for weeks, cause there was so many steps. I stole a few minutes each day and added to them.
1. Ink tags.
2. Stamp tags with background stamp.
3. Cricut cut snowflakes and adhere to tag.
4. Cut trim and adhere to tag just overlapping the snowflake.
5. Adhere Making Memories chipboard piece.
6. Cricut cut reindeers.
7. Add red bling to reindeer's nose.
8. Add liquid pearls to reindeer's chest.
9. Adhere reindeer to tag with foam adhesive.
10. Add stickles to snowlake tips.
11. String the silver bells onto twine.
12. Cut ribbon and feed through tag hole.
13. Tie twine around ribbon.
14. Pin to bag with mini clothespin.
15. Fill bag with delish treats.
phew...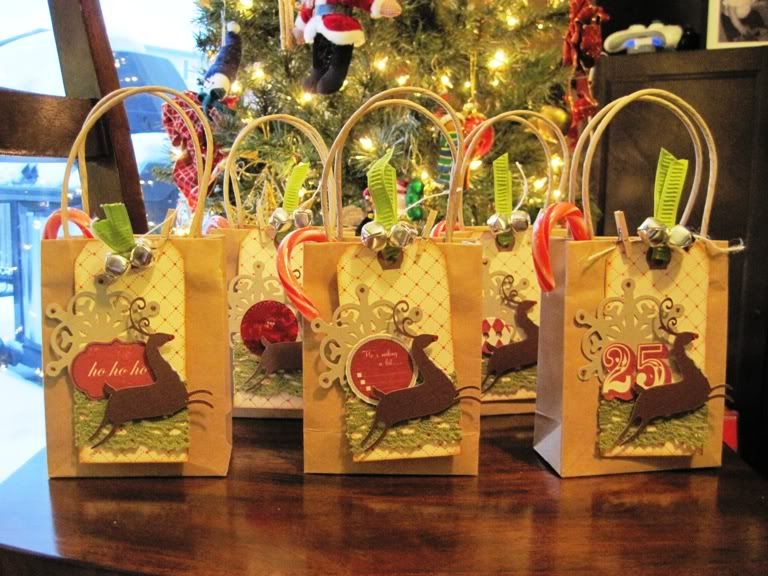 Make sure you head over to
Little Red Wagon
and check out the rest of the DT projects and link up yours!