Dying ribbon and having so much fun!
Abby is taking a quick nap so I got right to it! Yesterday I dyed three little pieces of seam binding and I loved it. I used a tutorial from
Ashley Newell
and even though I used the seam binding it worked perfectly.
I did little pink and red pieces...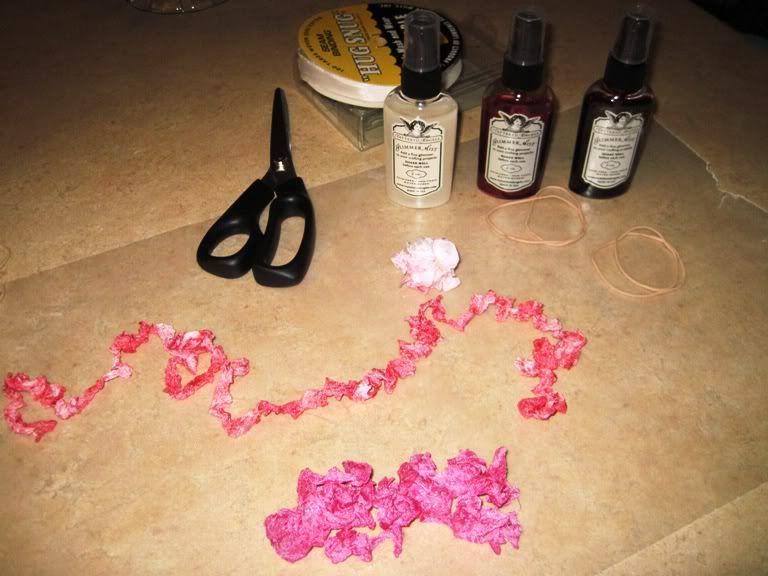 So I called in my Regs for all her mists (I promised to do doubles for her) and today I did Pink, Red, White (kinda), Yellow, Green, Blue, Turquoise and Choco Brown!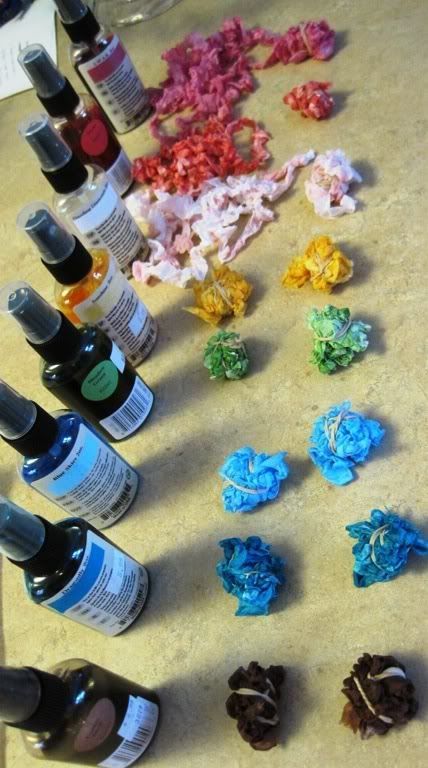 These are drying now and I will have a follow up post with them finished and a few tips I learned along the way. ;)