What? I know right? I was at a crop a few weeks ago and did this double and 4 or 5 singles! It was a productive day with some great ladies!
Here is the double I did!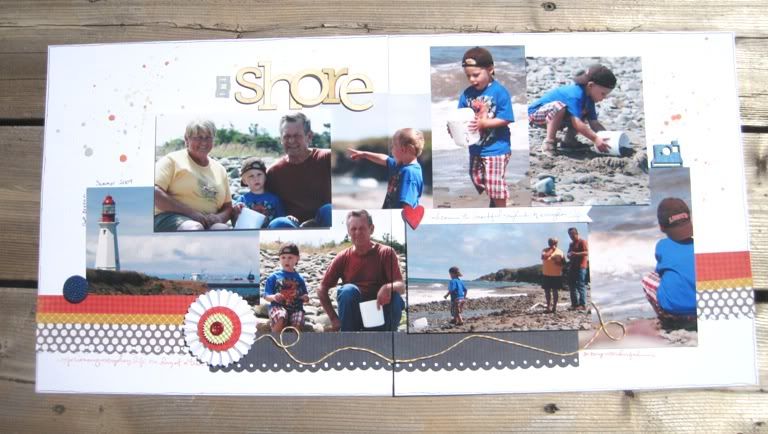 A little mist, wooden letters, twine... my covetted tim holtz rosette die and these Ali Edwards stamps I borrowed from Regs. I have to get these.