Helen hosted another 1 hr crop over at the Bug forum on Saturday night and it was just as fun as the first!
There was a sketch provided and off we went... here is my layout.

I used a MME 6x6 pad, some stampin up brads and page clip, sprinklers and mr heuy mists, thickers
a maya roads mini ticket, a studio calico wood veneer camera, a metal star from goodness knows where and my handy dandy sewing machine!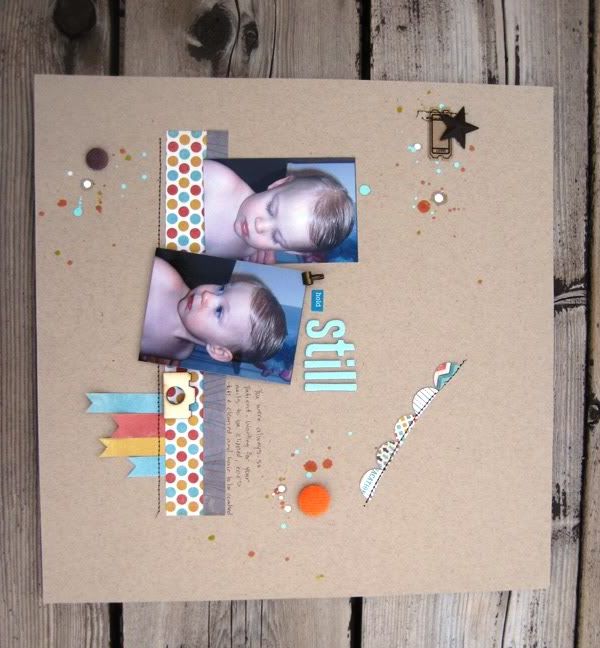 Hope you can join us for the next one!