Well today would have been a Loonie Stampers Challenge but we are taking the summer off and will be back the second week in Sept... nuttier than ever!
Here is a quick thank you card... thanks for visitng me! :)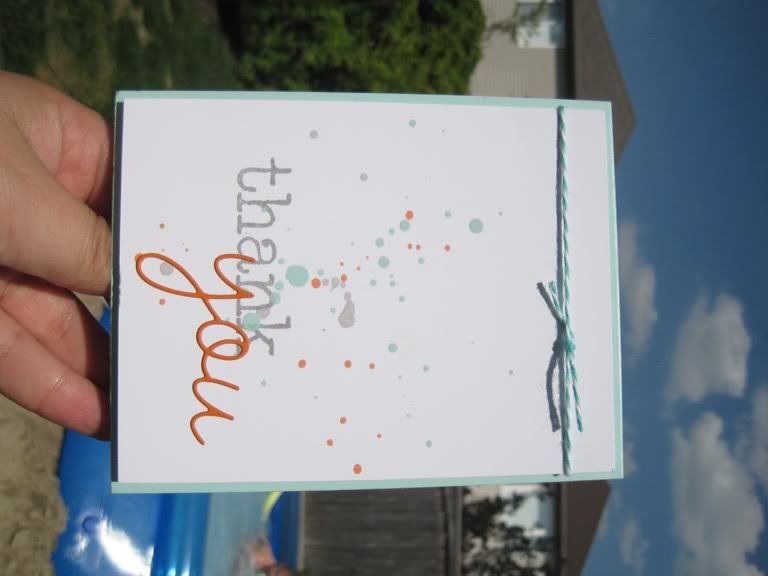 Super easy... and I use mists from 3 different manufactures... the grey is Mr Huey, the aqua is October Afternoon and the Orange is Maya Roads! Love them all!