With all the birthday my 7 year old son has been invited to these last few weeks, I find myself always needing a Boy's B-day Card!
So I thought I would make all of you give me some much needed inspiration!
Here is my card... and it's cute right?
Well I can't take any credit, I was completely taken with a card by Betsy Veldman!
This Card!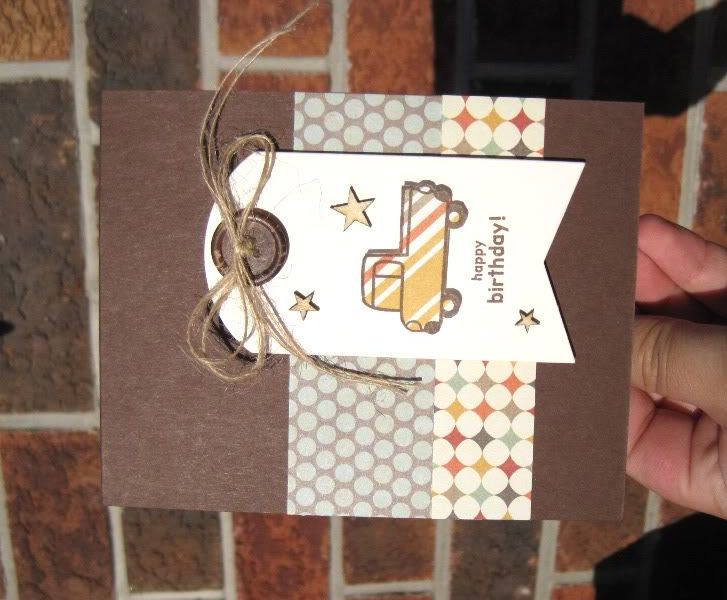 See ya tomorrow!
Dee