Ok so like my favorite blog is having a challenge to stretch your holiday style... part of the reason I love them!
So this challenge was to make a christmas card
Shabby & Vintage
, this is super outta the box for me. I can't even see the box anymore... lol
Anyways here is my card...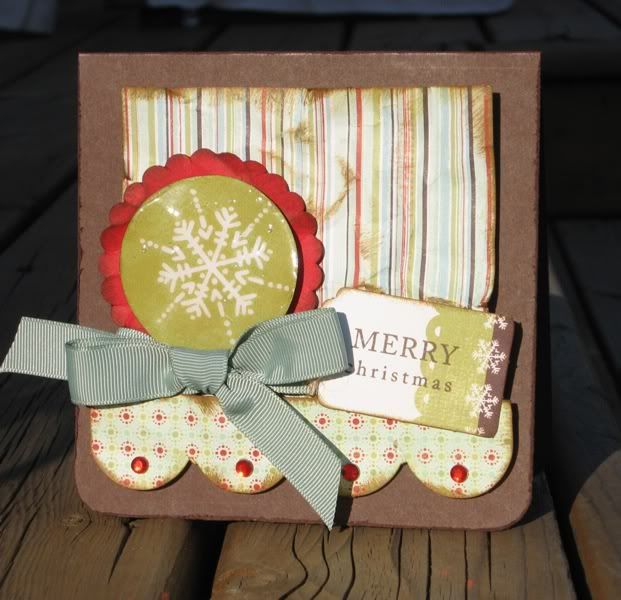 Thanks for checkin it out!