Hambo is our sponser this week and you can head over to
Pile It On
for all those details!
I found this little guy supah cute!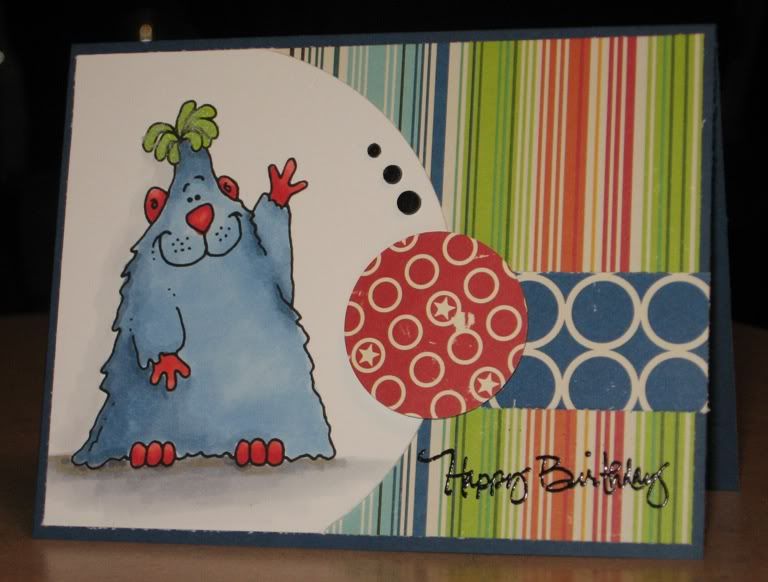 Here are all the challenges I squeezed into this puppy!
Polly Crafts
- Furry Friends (I think this guy looks friendly)
Whimsy
- Touchy Feely (his green hair has flock on it)
Here is the photo for the 2S4Y challenge! Love it!
If you are still with me... thanks for lookin! :)