It was Karan's turn to call the shots over at
Little Red Wagon
and she picked a favorite of hers... distress!
Yikes, this was a tough one for me but I did it! And here is my card!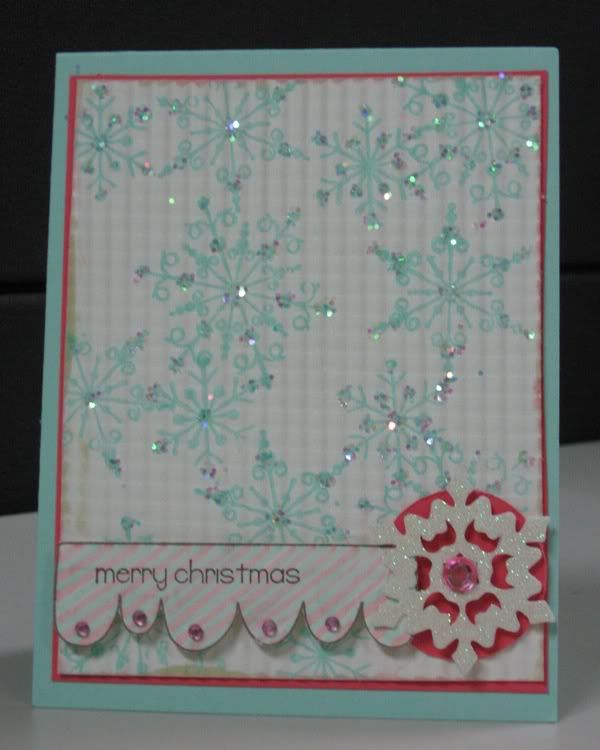 I striped my bella scrappy stamp with copics to match my card! Oh and to get that soft texture background to the snowflakes I crimped my cardstock one way and then again the oposite way. So fun!
Now head on over and check out the rest of the DT samples and participants under the comments!